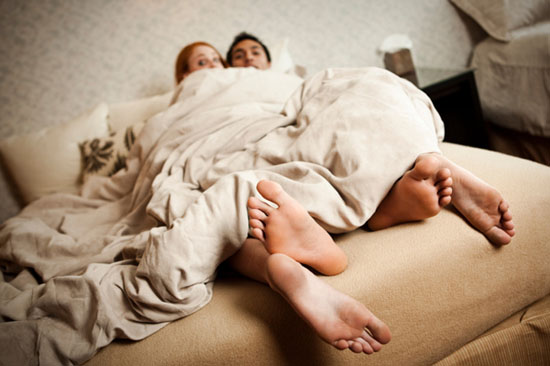 Police in Florida say a 15-year-old girl called 911 to report that her mother was having sex with her boyfriend, and that she could hear them loud and clear.
According to the police report (obtained by The Smoking Gun), the snitch teenage girl and her mother were questioned at their Panama City home, where they had gotten into a "verbal altercation."
Acknowledging that "there was no form of abuse or neglect in the house," the girl (who sounds like a total nark!) told responding officers that she "felt disrespected" by her mom, and wanted to go to a local Christian children's shelter "because she heard her mother having sex."
The girl's 35-year-old mother explained to police that she had invited her boyfriend over and "sometime during the visit, her daughter heard them having sex and became upset," adding that their bedrooms are right next door to each other and she and her lover had no intentions on waking up her narky, dramatic daughter.
After she talked with a representative from the Children's shelter, the prudish teenager decided against going, on account of she didn't want to be late for school.
Sounds like this naive little girl needs to grow up, get a life, and find her own boyfriend to have loud sex with.
Be the first to receive breaking news alerts and more stories like this by subscribing to our mailing list.