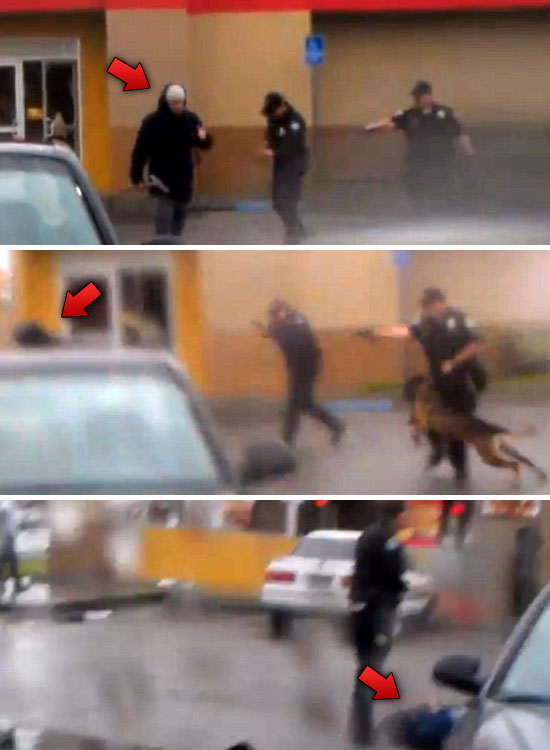 An investigation is being launched after an unnamed man was shot ten times by Los Angeles police in broad daylight outside of a Carl's Jr restaurant in California.
According to reports, police were called to the scene after the man smashed out several windows at the fast food restaurant.
Once the man emerged from the building … he was ordered by cops to drop his weapon, but refused to comply, which resulted in him was shot with a Tazer gun. (Which did little to nothing)
The man then retaliated and attempted to hit one of the officers with a three-foot metal pole, but before he could attack the officer who tazed him, another officer close by shot him five times.
The man was shot an additional five times after falling to the ground.
Watch the disturbing footage below:
We understand Cops having to do their jobs and wanting to protect themselves from harm, but did they have to take it this far??? We don't think so…
Be the first to receive breaking news alerts and more stories like this by subscribing to our mailing list.