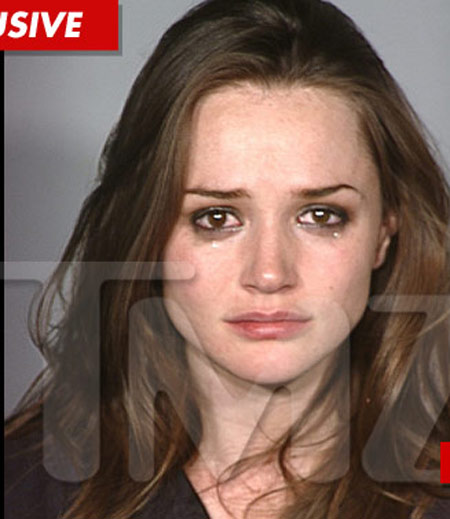 This sad face shouldn't be unfamiliar to anyone who visits PornHub or XVideos on a regular basis.
Porn star Tori Black and her baby daddy were arrested last week for domestic violence in Las Vegas.
The couple (who were drunk at the time) got into a huge fight over baby formula. (Really, guys???)
The drama started after Tori returned to their hotel room to find her fiance Lyndell Anderson didn't have "enough breast milk" to feed their 5-month old son.
According to TMZ:
The two-time AVN Performer of the Year then claims Lyndell called her an "unfit mother" … and that's when things got physical. In the report, police say Tori admitting punching Lyndell in the back of the head, but also claimed he shoved her into a wall.

According to the report, police reviewed the hotel security tape of the hallway outside the couple's room and saw Lyndell push Tori "with such violent force that she flies across the hall." Police say she had bruises on her arms.

Lyndell and Tori were both arrested and booked for domestic battery.

Sources tell us Tori's friends first suspected trouble when she missed a hosting gig at RPM Nightclub Friday night. Tori — along with her fiance and BABY — were primarily in Vegas for the AVNs where she was a nominee … but did not win.
Next time we advise that Tori just get the formula herself……it's not worth going to jail over.
Be the first to receive breaking news alerts and more stories like this by subscribing to our mailing list.