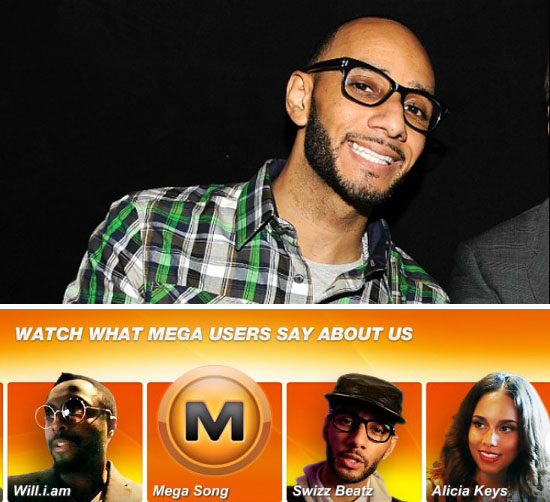 Turns out Swizz Beatz wasn't the CEO of now defunct file sharing website Megaupload.com after-all.
Earlier this week, when Megaupload was shut down by the DOJ (U.S. Department of Justice), multiple credible news outlets, including us, falsely reported that Swizz Beatz (born: Kasseem Dean) was the CEO of the massively popular website.
Though the rapper/producer and part-time NYU professor's name was indeed listed on Megaupload.com's "About Us" page before it was taken down, according to the company's attorney Ira Rothken, Swizz Beatz was NOT the CEO of the Hong Kong based company.
Well, at least not YET.
"To my knowledge, Swizz Beatz was never involved in any meaningful way," Megaupload attorney Ira Rothken told VentureBeat. "He was negotiating to become the CEO, but it was never official."
So in other words … they were in the process of making Swizz Beatz the CEO, but never got a chance to make it official.
Beatz' name was also absent from the 72-page federal indictment brought against Megaupload, which is 68 percent owned by the site's founder Kim Dotcom.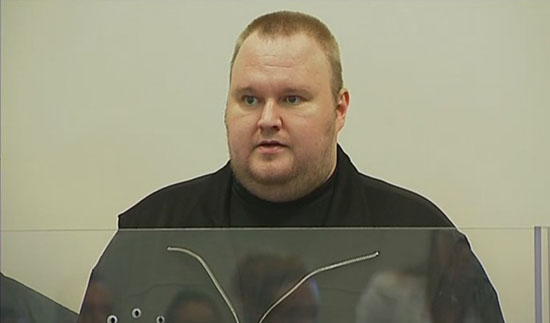 According to confirmed reports, Kim, as well as six other individuals, were charged with five counts of criminal acts, including conspiracy to commit racketeering and criminal copyright infringement.
Kim, who celebrated his 38th birthday last week, was arrested after police raided his $24 million New Zealand estate during a birthday party. Police say when they arrived on the property, Dotcom ran to a "safe room" in the house and barricaded himself in before police found him with a loaded shotgun.
Megaupload Ltd. reportedly cost copyright owners more than half a billion dollars, while they generated over $175 million in revenue, which gave Mr. Dotcom the financial ability to live a lavish lifestyle that saw him purchase at least 18 cars, including a 2010 Maserati, a 2008 Rolls Royce and a number of Mercedes Benzes.
The site came under fire last month after a viral video/song called "The Megaupload Song" was released showing a number of celebrities supporting the file-sharing service, including Kanye West, Alicia Keys, Mary J. Blige, Snoop Dogg, Chris Brown and Diddy.
It's not exactly clear when or even how Mr. Dotcom and Swizz Beatz even crossed paths and became so close, but sources familiar with the situation say that Mr. Beatz thought he could persuade Dotcom to turn Megaupload into a legitimate, licensed music service.
Looks like that won't be happening anytime soon, however new reports state that Beatz is still interested in being a part of the company.
A source close to the music industry professional confirmed MTV News that Swizz is still seriously involved with the company, and he was not involved with the crimes that led to the federal indictment against the site's current executives.
"He's not walking away from this," the source told MTV, adding that his name was added to the site as its CEO "prematurely."
Once all of the legal issues are resolved, it is still very possible that Swizz Beatz will officially join Megaupload as its CEO.
Be the first to receive breaking news alerts and more stories like this by subscribing to our mailing list.