A man who was recently convicted of raping and murdering a 7-year-old girl from Georgia committed suicide in prison Thursday (Jan 19).
A spokeswoman for the state Dept. of Corrections confirmed to the AJC that 20-year-old Ryan Brunn was found unresponsive in his jail cell at the Georgia Diagnostic and Classification Prison in Jackson, Georgia at around 4:00 pm. He was then taken to a local hospital where he was pronounced dead a little after 5:30 pm.
"I can confirm that Ryan Brunn did commit suicide," Kristen Stancil said in an official statement.
"This is the kind of justice that I was expecting for him for all the damage that he made to my little daughter," said the victim's mother Jocelyn Rivera. "Now, I can say that I feel satisfied."
Just two days prior, on Tuesday (Jan 17), Brunn was sentenced to life in prison after he pleaded guilty to the murder of 7-year-old Jorelys Rivera, who was taken by Brunn from an apartment complex playground near her home in Canton, GA on December 2nd 2011.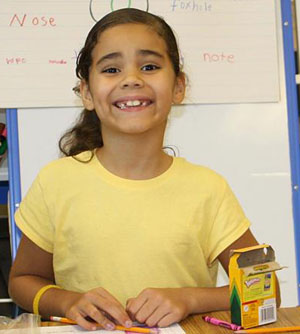 According to published reports, Brunn, who worked as an apartment maintenance man, enticed Jorelys into a vacant unit at the River Ridge Apartments, where he raped her.
Afraid she was going to tell her family, Brunn then beat the 7-year-old girl over the head with a roller skate, cut her throat, and then tossed her lifeless body in a trash bin at the complex before calmly rejoining his roommate and a female friend for a night of shopping and pot smoking, as if nothing had ever happened.
James McCollum, who lives in the apartment building where Brunn killed Jorelys Rivera, said he had been following the case all week.
"As far as I'm concerned, he got off easy," McCollum said. "He didn't suffer enough. When you hear how he beat her to death with her own skate, he didn't suffer enough."
But Nancy Hudgins, who also lives in the apartment complex, said her heart goes out to both Brunn's family and the Rivera's
"His mind wasn't right, but I feel kind of sad for the person because he was a human being," she said. "I don't see how he could have done that."
The AJC reported that though Brunn had no criminal history as an adult, investigators feared that he had molested two other girls.
This Ryan Brunn guy — who actually confessed to the details of his rather disturbing crime — wouldn't have lasted a minute in prison anyway, so in our opinion, he got off pretty easy by killing himself.
Your thoughts?
Be the first to receive breaking news alerts and more stories like this by subscribing to our mailing list.