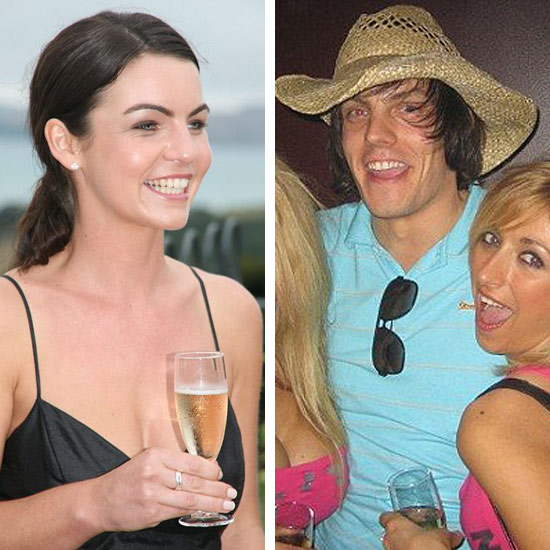 Keeping it Real 101:
Ladies, if you just so happen to meet a hot guy at a night club, share a kiss with him at sunrise, and give him you're number to later realize it was the wrong digits……Starting an Internet campaign to find your prince charming might not be the best idea. Because he probably already has moved on. (True story!)
A woman who launched an internet campaign to track down a hunk she met on a Spanish holiday, has discovered he is 'already taken'.

Sadly, Julia Cross, a PR consultant from London, did not get the fairytale ending she had hoped for after her Prince Charming Martin O'Kane got in touch to say he was 'flattered' but already had a girlfriend.

The tale of thwarted love comes after Cross and O'Kane met at an Ibiza nightclub in September and shared a kiss as they watched the sunrise.

After Cross failed to hear from her lover the 33-year-old, became convinced she had given him the wrong number.

It was left to her friends to launch a Facebook and Twitter campaign dubbed 'Find Martin' to help her rekindle the holiday romance.

In her appeal she said 'he seemed like a really considerate guy, and I would be delighted if he got in contact'.

But O'Kane has now come forward revealing he got back together with an old girlfriend after his trip to Ibiza.

When contacted this weekend, he suggested the media should run a competition for someone to date Cross if she would be up for it.
O'Kane wrote in an email: 'I have to say I found this all hilarious and I'm obviously very flattered! I hope Julia isn't too embarrassed by some of the negative comments…About a week or so after I got back from Ibiza I dropped Julia a message but got no response. Didn't really think too much more about it as these things happen. I guess it's possible I took the number wrong.'

Mr O'Kane, who also lives in Clapham, added that while he was 'definitely not married', he was 'unfortunately' no longer single.

Of his girlfriend, he said: 'She already feels a bit odd that there's a national campaign to set me up with someone else.'
We feel kinda bad for this chick….she caused a lot of attention for nothing, but we're sure she will find her Mr. Right someday!
Be the first to receive breaking news alerts and more stories like this by subscribing to our mailing list.