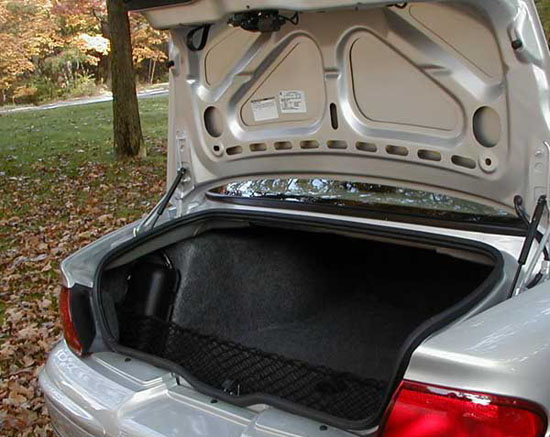 Some people really DO NOT want to die. Like for instance, this Chicago man who recently saved his own life after being shot several times and thrown into the trunk of a car.
A 24-year-old Chicago man, shot multiple times and stuffed into the trunk of his car, somehow managed to free himself and call for help after being taken on a harrowing ride through the city.

He is now hospitalized in critical condition. Chicago police officer Robert Perez tells ABC News that four masked men approached the man  last night as he sat in his 2003 Nissan in a tough southwest side neighborhood. According to Perez, the gunmen—while trying to steal the car–shot the young man at least three times and then shoved him in the trunk.

After the car traveled about two miles, the badly wounded 24 year old—wearing a Pepsi company uniform shirt—somehow managed to climb out of the trunk and seek help.  When police arrived, the man was rushed to Mt. Sinai Hospital.

Later, his Nissan was found on fire and abandoned in a west side garage. The four suspects remain at large.

The victim and his family don't wish to speak publicly, according to a hospital spokesperson. Chicago's Little Village neighborhood, where the car-jacking took place, borders some of the bloodiest parts of the city, where gangs, guns, and violent crime are common.

[ABC NEWS]
Damn! We really gotta give it to this fella. We bet the men who shot him didn't even see this coming!
Be the first to receive breaking news alerts and more stories like this by subscribing to our mailing list.