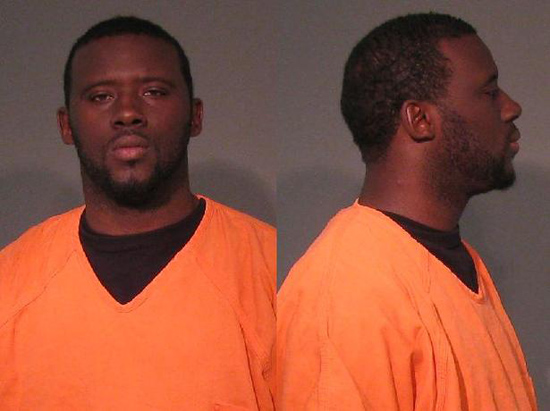 A South Carolina Man was charged with attempted murder after police say he attacked a woman with a bowling bowl after she refused to let him buy her a drink.
According to the police report, deputies were called Sunday (Dec 18) to Strikers Family Sports Center in Rock Hill, SC (near Charlotte, NC), and when they arrived, the found a 28-year-old woman on the floor bleeding from her head.
When deputies asked the woman what happened, she told them that she had been bowling with friends when a man (31-year-old Omar Sheree Stevenson) asked her if she would let him buy her a drink.
After she refused his offer, that's when the woman says Stevenson picked up a heavy bowling ball and flung it at her head while she was sitting down.
Witnesses confirmed the woman's story, saying that they saw Stevenson literally pick up the bowling ball and throw it at the woman before leaving the bowling alley.
York County deputies said that the 12-pound ball Stevenson threw at the woman caused a cut to her forehead that was so deep, that officers could see her skull.
Rock Hill police eventually caught up with the guy the next day, and arrested him on sight. When deputies asked him what on earth would possess him to do such a horrible thing … he told them that he had lost his temper, and admitted to hitting the woman in the head with the bowling ball.
The police report states that a remorseful (and clearly desperate) Stevenson said that he regretted the incident, and even asked how the woman was doing.
Thankfully, the woman suffered no serious injuries, and was reportedly treated with 7 stitches before being released from the hospital.
As for Stevenson … he's currently sitting behind bars on a $100,000 bond.
[WBTV]
Be the first to receive breaking news alerts and more stories like this by subscribing to our mailing list.