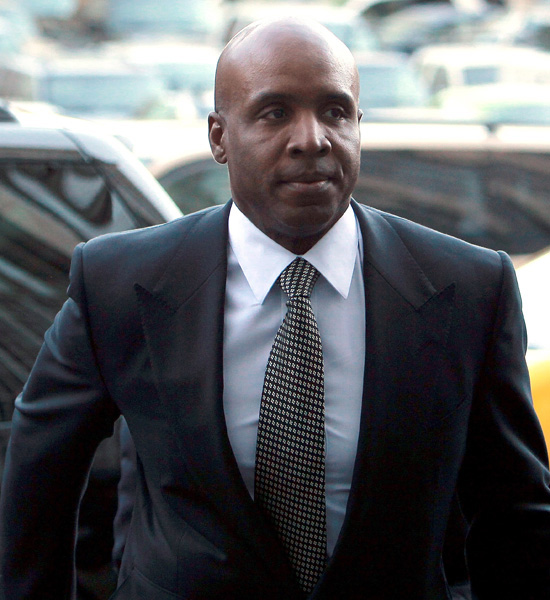 Fallen baseball star Barry Bonds was sentenced to serve 30 days of house arrest for lying to a grand jury back in 2003 about his alleged steroid use.
Bonds, who holds the record for the most home runs ever in a single season, was indicted in 2007 on a number of charges after he lied to officials, saying that he never knowingly took any steroids or other illegal performance enhancing drugs.
He was found guilty in April of this year of felony obstruction of justice, and on Friday (Dec 16), California Judge Susan Illston ordered the hall of famer to complete 250 hours of community service, pay a $4,000 fine, serve a two-year probation sentence, and undergo location monitoring/home confinement for one month.
Bonds, who previously faced up to 21 months behind bars, reportedly plans on appealing his conviction.
Be the first to receive breaking news alerts and more stories like this by subscribing to our mailing list.