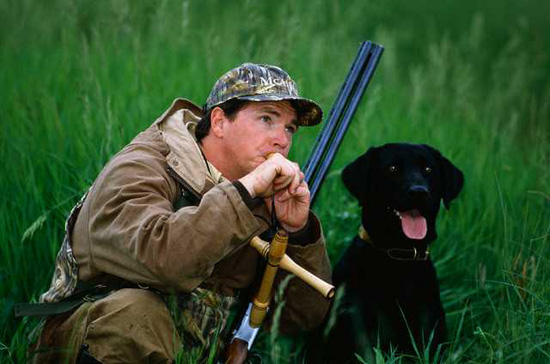 Dogs may not be man's best friends after all.
A bird hunter recently got the surprise of a lifetime recently when his dog shot him in the azz while hunting!
It wasn't his dog's bark or bite that had a Brigham City man concerned, it was his aim.

A man was recovering Wednesday after being shot over the weekend by his dog.

A 46-year-old Brigham City man and a friend were duck hunting Sunday about 8:30 a.m. on the north end of the Great Salt Lake near the bird refuge, about 10 miles west of Brigham City.

The two had their canoe-like boat in a shallow marsh area when the man got out of the boat to either set up or collect decoys. He laid his 12-gauge shotgun across the bow of the boat, said Box Elder County Sheriff's Chief Deputy Kevin Potter.

After the man got out of the boat, a dog inside the vessel jumped up on the bow and stepped on the gun. The gun fired and shot the man in the buttocks.

[SOURCE]
For some reason this seems like some sick twisted type of Karma … but if you can shoot an animal, we guess it's only right they can do the same!
Be the first to receive breaking news alerts and more stories like this by subscribing to our mailing list.