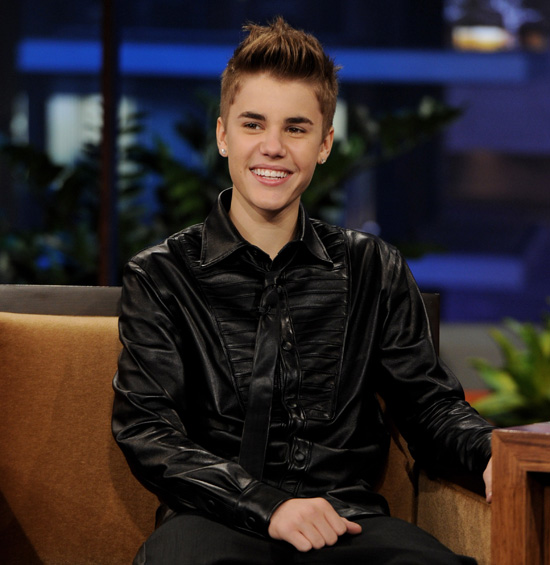 Justin Bieber may have a song called "Baby," but the 17-year-old and his people say that he did NOT father one with a 20-year-old female fan who claims the Biebs lost his virginity to her backstage at a concert before he started dating his now girlfriend Selena Gomez.
Mariah Yeater also claims that Justin is the father of her 3-month-old baby and is seeking financial support from the singer.
But Justin Bieber has dismissed those rumors, calling the paternity allegations "rumors" and "gossip."
"All the rumors…the gossip….Im gonna focus on the positives….the music," the teen Pop sensation tweeted along with a link to purchase his new Christmas album on iTunes.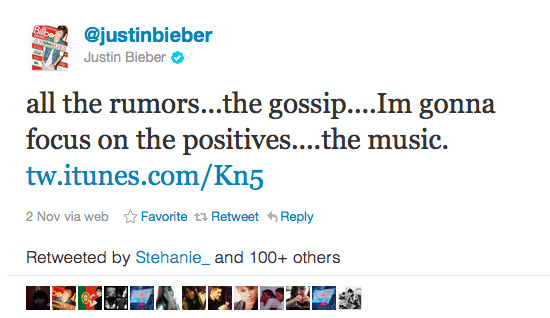 A source close to Bieber says aside from the fact that Yeater is at least 3 years older than Bieber, and could get charged with statutory rape charges if this whole thing were true (The legal age for consensual sex in California is 18), the woman's story doesn't even make sense.
"The kid is never alone. There's always someone with him," the source says. "He's never met this woman."
Be the first to receive breaking news alerts and more stories like this by subscribing to our mailing list.