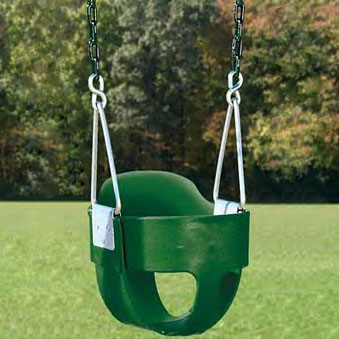 This is what you call…….just plain stupid!
A 21 year-old man was recently stuck in a child's swing for nine hours after making a $100 bet with his friends. (Real smart guy)
Read the full story below:
A Vallejo man was found in a child's swing Saturday morning after reportedly being stuck for about nine hours, police said.

At about 6 a.m., a groundskeeper of Blue Rock Springs Park heard a man screaming when he arrived at work. He then called the police to investigate.

Upon arrival, police found a 21-year-old man stuck in a child's swing, which has two leg holes.

The man told police that he had been stuck in the swing since 9 p.m. Friday after he allegedly made a $100 bet with his friends. He proceeded to lube himself with laundry detergent to get into the swing, police said.

The friends then reportedly left him swinging through the night.

Vallejo firefighters then were called to rescue him by cutting the swing chains off. He was then transported to Kaiser Permanente Vallejo Medical Center, where firefighters used a cast cutter to cut the swing off his body, firefighters said.

He sustained non-life threatening injuries.
We know it's  100% the guy's fault … but what kind of friends don't even come back and check on you just to make sure nothing bad happened? SMH!
Be the first to receive breaking news alerts and more stories like this by subscribing to our mailing list.