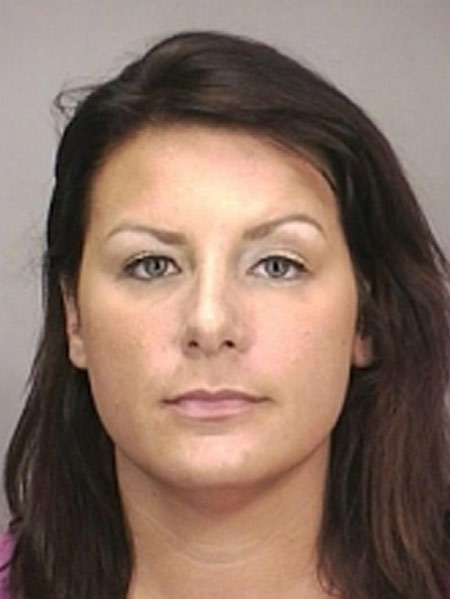 Another freaky teacher caught creeping around with a student!
But get this … she had enough nerve to take pictures and record a flick of them doing the nasty. (SMH)
Shocking charges were levied Friday against a New York City teacher.

She's been arrested for allegedly having sex with an underage student at a Long Island motel. She faced a judge Friday afternoon, reports CBS 2's John Slattery.

Arrested and charged with both rape and performing a criminal sexual act is 33-year-old Tara Driscoll of Bay Shore. She was a high school English teacher at Campus Magnet Educational Complex in Queens until last May when an investigation started. Administrators reassigned her away from the classroom.

The District Attorney's Office said she had sex with a student under the age of 17, who is not being identified.

According to the complaint, the incident happened on March 11 when Driscoll took the student to the Capri Motel in Lynbrook to engage in sexual relations. The prosecutor indicated they have photo and video evidence, suggesting a pornographic video was being shot.

"If it's true it's a horrible thing, but I dont really know the people so I dont want to judge," said neighbor Donna Gamble.

Driscoll's attorney, Virginia Lopreto, and her mother both declined comment as they left the courthouse.
Do teachers not read the news anymore?? We're starting to think they actually WANT to go to jail and lose their jobs and self-respect!
Be the first to receive breaking news alerts and more stories like this by subscribing to our mailing list.