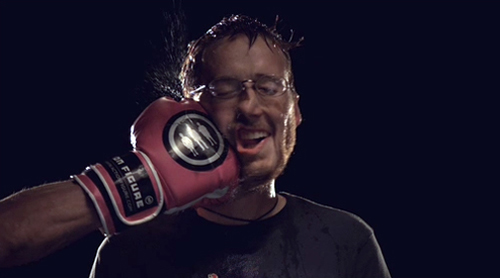 Minneapolis police say a man was punched in the jaw by a 13-year-old's heroic brother after he caught him trying to rape her.
Late Saturday night, police were called to a neighborhood where several civilians had detained a man, later identified as 34-year-old Jayton Deon Simms.
The girl who was attacked told police she was walking in an alley behind her house when a drunk man (Simms) came up to her and tried to strike up a conversation with her, asking what her name was and how old she was.
The victim told police she ignored the man, and as she tried to walk past him, he grabbed her by the arm and began to pull her towards him.
Simms then pinned the girl against a garage and, according to local news, "began grunting at her" as she screamed for him to stop. At that point, Simms tried to pull her sweatpants and shirt off while she continued to struggle against him, according to the complaint.
The criminal complaint also states that during the struggle, the victim's jacket ripped and her lip was cut, and as she was struggling with her attacker, her heroic brother ran up and punched the guy right in the jaw!
The victim then ran into the house and told her family what happened. Her cousin went outside and confronted Simms. "You were trying to rape my cousin!" he shouted, to which Simms reponded with, "Yeah, so what?" right before he told the family that he had a gun and would shoot up the place.
But before he could do anything else, a crowd of neighbors banded together and subdued him while the cops were called.
For his incredibly stupid actions … Simms could be charged with one count of attempted third-degree criminal sexual conduct. If convicted, he could face up to 15 years in prison.
We're really glad this story ended the way it did!
[MFTC]
Your thoughts?
Be the first to receive breaking news alerts and more stories like this by subscribing to our mailing list.