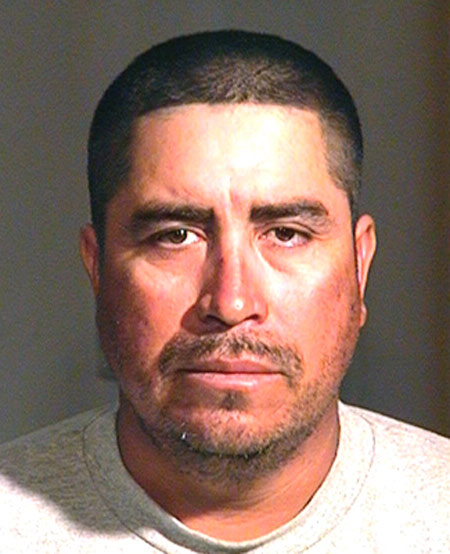 First it was the lady arrested for throwing cupcakes at her boyfriend … and now an Arizona man has been arrested for licking a random lady's wounded knee!
News these days be so crazy!
A Chandler man is facing charges after admitting he licked a stranger's knee last week.

Martin Canales Soto, 43, was arrested Friday morning. According to police, a woman told officers Soto assaulted her after she took a tumble and scraped her knee as she was leaving work at the Intel plant at Dobson and Ocotillo roads Thursday afternoon.

The woman said she tripped and fell while walking to her car.

While she was on the ground, three men drove up in a golf cart. After helping her to her feet and making sure she was not seriously injured, two of the men left. The third, Soto, followed her to her car and approached her as she got in.

The woman said Soto told her he had to call medical to examine her. He then asked to look at her injury to see if she did indeed need medical help.

The woman said she thought nothing about rolling up the leg of her jeans to expose the wound. She said as soon as she did this, Soto bent over and licked her scraped knee.

The woman said she immediately pushed the leg of her jeans down.

As she did so, however, she said Soto slipped one hand under her shirt and the other around her as if he were giving her a hug. She said he licked the left side of her face several times before she could push him away and slam her car door.

The woman said she drove to the Intel entrance and contacted security who immediately started searching for the suspect.

The woman identified Soto, who works for a subcontractor, from a photo.

According to court paperwork, when police interviewed Soto the next morning, he admitted licking the woman's injured knee. Officers arrested him on an assault charge.
You know what they say about a woman's knees …. they taste like chicken! Okay…not really, but it sounded good, didn't it? (LOL)
Be the first to receive breaking news alerts and more stories like this by subscribing to our mailing list.