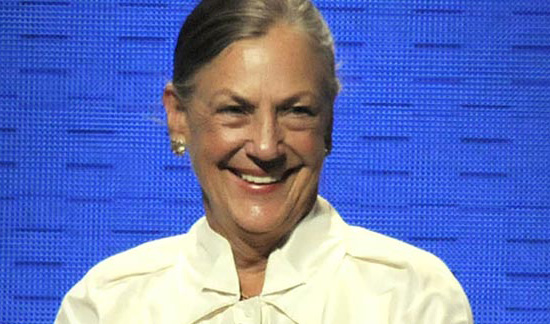 She may be the 10th richest person in the country … but Alice Walton — daughter of Sam Walton (founder of Walmart) — needs to learn that drinking and driving is VERY bad!
Very, very, very, very bad.
Walmart heiress Alice Walton spent the last hour of her 62nd birthday in the Parker County Jail Friday night after being arrested by a Texas Highway Patrol trooper on a charge of driving while intoxicated.

Walton, who listed a Parker County address, was stopped on Interstate 20 in a construction zone near South Main Street in Weatherford for a traffic violation shortly after 10 p.m. by Trooper Jeff Davis, according to Senior Trooper Gary Rozzell.

"Through an investigation at the scene, [Walton] was determined to be intoxicated during a field sobriety test," Rozzell said.

Walton refused a breath test, according to Rozzell.

She was arrested for driving while intoxicated, first offense, a class B misdemeanor, and transported to the Parker County Jail, Rozzell said.

"We're going to treat this like anybody else," Rozzell said.

The probable cause affidavit was unavailable Wednesday afternoon from the Parker County Jail.

Typically, jail book-in information and a head shot picture are published on the Parker County Jail website within hours of an arrest in Parker County. However, Walton's arrest information and mug shot did not appear to be published on the Parker County Jail website until a call was made to the Parker County Sheriff's Office from a Democrat reporter Wednesday afternoon.

Parker County Sheriff Larry Fowler said as far as he knows, the information was published on the website all along and wasn't aware there was an issue viewing the information on the website.

"There's no conspiracy," Fowler said.

Records show Walton was booked into jail shortly after 11 p.m. Friday and released on $1,000 bond around 8:40 a.m. Saturday.

According to a statement released by a family spokesman, Walton accepts full responsibility for the incident.

"Ms. Walton was pulled over by a patrolman with the Department of Public Safety for driving 71 mph in an unattended 55 mph construction zone," Walton's attorny, Dee J. Kelly, said in a statement. "She was returning home from a birthday dinner with friends at a Fort Worth restaurant. She accepts full responsibility for this unfortunate incident and deeply regrets it."
Unsurprisingly … this isn't the first time Ms. Walton has been arrested on drunk driving charges either!
According to previous news reports, her drinking and driving caused the death of a 50-year-old mother of two, but no charges were filed.
Walton was also convicted of driving under the influence in a 1998 case, where she slammed into a gas meter and told responding officers, "I'm Alice Walton, Bitch!" She paid a several hundred dollar fine in that particular case.
According to Forbes, Alice Walton's net worth is nearly $21 billion … but apparently money can't buy common sense. Because this lady has NONE!
Be the first to receive breaking news alerts and more stories like this by subscribing to our mailing list.