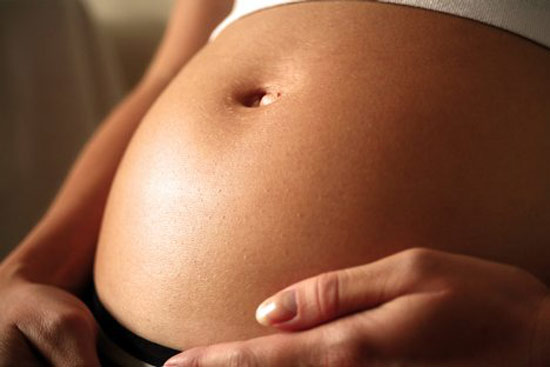 This really leaves a sick feeling in our gut!!!
A Wisconsin woman is facing murder charges after cutting a fetus out of a pregnant woman and later pretending to be the mother of the child. (Get the f**k out of here!)
Read the full details below:
Wisconsin prosecutors are weighing charges against a woman suspected of killing a pregnant mom, forcibly removing a full-term baby from her womb and claiming the child was hers.

Maritza Ramirez-Cruz, 23, who was due to give birth Oct. 16, was found dead in the basement of the suspect's Milwaukee home in what cops say was a "fetal abduction."

"The baby had been removed from her womb by force," local police Chief Edward Flynn told reporters, the Milwaukee Journal-Sentinel reported.

The suspect, a 33-year-old mother of three, reportedly called 911 Thursday and told emergency operators she had just given birth, but her baby wasn't breathing.

Officials said the baby was dead when they arrived, but they took the woman to the hospital. A day later, after an autopsy, authorities returned to the house and discovered Ramirez-Cruz's body in the basement.

Friends of the suspect say they believed she was pregnant because she had been pretending to be expecting a child for months, even showing off a sonogram, buying baby items, and posing with her hand on her belly in photos on her Facebook page.

"I never asked her if she was pregnant. She was acting like she was," Jacqueline Bonilla, whose daughter is the suspect's neighbor, told the Journal-Sentinel. "She'd push her belly out."

Flynn told reporters there was no indication the women knew each other, and Ramirez-Cruz's family told WTMJ they had never seen the suspect. The unidentified suspect has been arrested, but has not been charged.

The police chief said authorities are not looking for any other suspects. The case has been sent to the Milwaukee County district attorney's office.

Ramirez-Cruz's husband said his wife was having mild contractions Thursday morning, when she left their home to run an errand. The family grew concerned when they were unable to reach her by cell phone later that day.

The couple had three young children.

"We still can't believe it," said Darla Guiterrez, Ramirez-Cruz's stepmother. "We know it's true, but we can't believe it."
All of this for a baby … that wasn't even hers??? Aren't there plenty off kids she could have adopted or just maybe had one of her own? But instead this low-life decided to kill someone and take their bundle of joy. SMH!!!!!!
Be the first to receive breaking news alerts and more stories like this by subscribing to our mailing list.