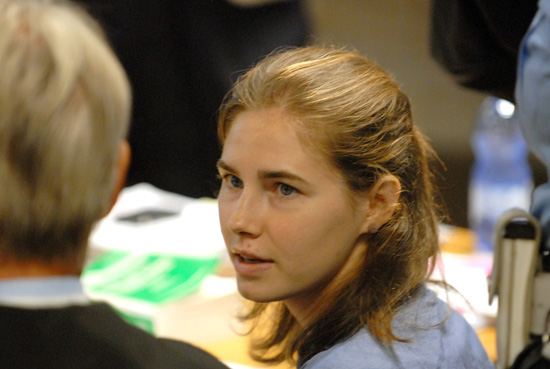 Amanda Knox has got to be the happiest woman on earth right now!
An Italian court overturned her murder convictions in the 2007 slaying of her roommate Meredith Kercher.
Knox had originally been sentenced to 26 years in prison after being convicted in 2009, but Italian authorities allowed her a final appeal to state her case.
Speaking in fluent Italian, Knox told the court, "I did not kill, I did not rape, I did not steal, I was not there."
As the court threw out Knox's 2009 murder conviction, today Knox collapsed into tears and was immediately consoled by her team of attorneys and her family.
After the court proceedings, Knox's sister Deanna read a brief statement on behalf of the family.
"We are thankful that Amanda's nightmare is over," she said, also thanking her lawyers: "Not only did they defend her brilliantly, they also loved her."
She also asked that Amanda and the Knox family be left alone to recover from the "ordeal."
Amanda Knox will reportedly leave tomorrow to return to her home in Seattle.
Be the first to receive breaking news alerts and more stories like this by subscribing to our mailing list.