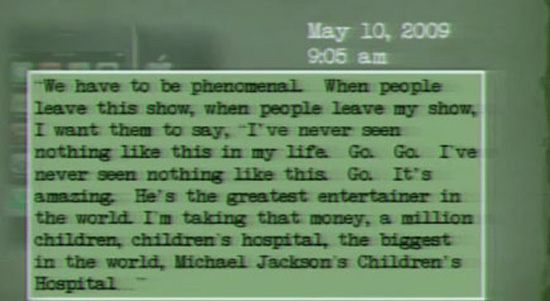 As we previously reported, the manslaughter case against Dr. Conrad Murray in the death of Michael Jackson began Tuesday (Sep 27) with the prosecutors projecting what is being called the "Michael Jackson Death Photo," and playing a shocking audio recording of the King of Pop slurring his speech as he is clearly under the influence of the powerful anesthetic drug propofol.
The clip, recorded on Murray's iPhone with a time stamp of May 10th 2009, features the Pop superstar speaking about his legacy in a very deep, weak, monotone voice, which shows just how much the drug was effecting Jackson. Something Dr. Murray and others clearly ignored, which led to Jackson's death just a little more than a month later on June 25th 2009.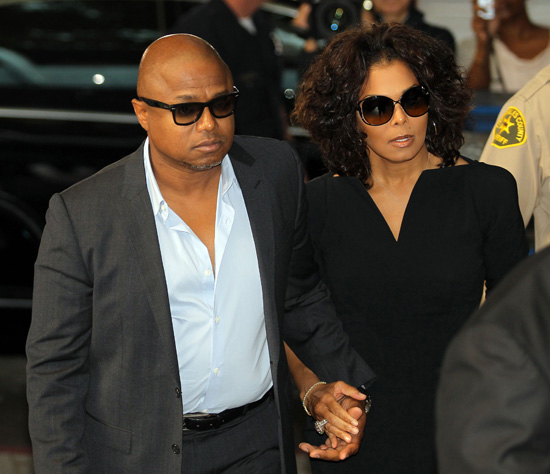 With much of Michael's immediately family in the courtroom, including his parents Joe and Katherine, and a few of his siblings Janet, LaToya, Randy and Jermaine, prosecutor David Walgren played only a clip of the recording, saying that it showed what Dr. Murray "is doing to Michael Jackson."
Walgren told the court that the rest will be played throughout the remainder of the trial.
The sad and disturbing recording played of Michael Jackson said:
"We have to be phenomenal. When people leave this show, when people leave my show, I want them to say, "I've never seen nothing like this in my life. Go. Go. I've never seen nothing like this. Go. It's Amazing. He's the greatest entertainer in the world."  I'm taking that money, a million children, children's hospital, the biggest in the world, Michael Jackson's Children's Hospital."
Listen to the unsettling audio recording below: