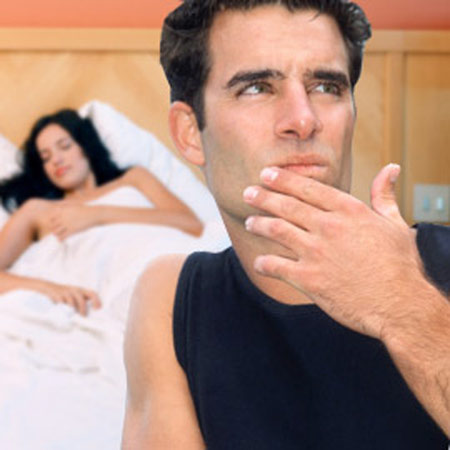 When denial makes a man completely lose it…
A Malaysian husband has claimed that his wife was raped by an 'invisible man'.

The youth, in his 20s, said his wife would remove her clothing, touch her body and moan while sleeping, the Sin Chew Daily reported.

He came to the bizarre conclusion after visiting a medium, who told him that someone had used black magic to steal his wife's soul and rape her.

The couple, from Bintulu, Sarawak, went to police with their allegations, but officers said they could not arrest an 'invisible man'.

One of the most high-profile cases involving black magic in Malaysia was the so-called witchcraft murder of politician Datuk Mazlan Idris in 1993.

Mazlan Idris, an assemblyman for central Pahang state, had approached Malaysian actress-turned-shaman Mona Fandey for supernatural help to boost his political career.

But during a ritual, her assistant chopped off his head with an axe. Fandey was executed in 2001.
A damn crying shame! Could it be you're just not pleasing her anymore or never really did???
Fellas this is a good reason to always lay the pipe down strong … or you'll be using excuses like this when your wife pleasures herself!
Be the first to receive breaking news alerts and more stories like this by subscribing to our mailing list.