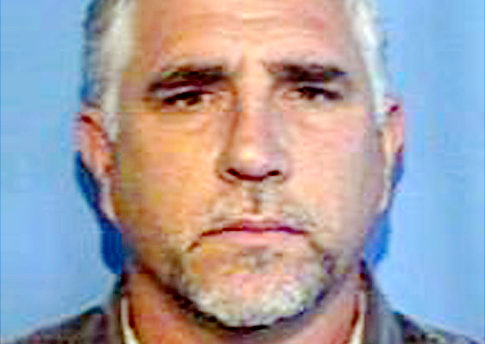 Ladies beware of this man. His name is Michael Robert Wyatt aka the "Toe Suck Fairy," and he likes LOVES toes, and he might even ask you to let him suck on yours!
And apparently, he's been doing this for a while now. He was arrested several times throughout the 90's for his extreme obsession with feet.
Back in 1991, he really took his foot fetish to the next level when he told a woman how he wanted to chop her feet off and suck on her toes as she bled to death. Thankfully, he was arrested but you can't keep anyone in jail too long just for "asking" to do weird things to women's toes.
But now, 10 years later, the "Toe Suck Fairy" has struck again! And he's harassing women at TJ Maxx and PetSmart, doing what he does best: Commenting on women's feet and asking to suck on their toes. (Hey, at least he's polite about it!)
Read more below:
An Arkansas man's "foot fetish" that got him tossed in jail in the 1990s has him in hot water again.

Michael Robert Wyatt, dubbed the "Toe Suck Fairy," was arrested after being singled out in a police photo line-up in Conway, a city 30 miles north of Little Rock.

Two women told investigators the 50-year-old "approached them in local stores commenting on their feet and asking to suck their toes," LaTresha Woodruff, spokeswoman for the Conway Police Department, told Reuters.

In one of the cases, a 27-year-old victim told authorities she was at a TJ Maxx when Wyatt approached and "told her he loved her toes and they were so long and beautiful," according to a police report.

He then informed her that he had a "foot fetish" and wanted to suck on her toes, the report obtained by the Arkansas Democrat Gazette revealed.

The second incident occurred days later at a PetSmart, police said.

A 44-year-old woman told cops Wyatt identified himself as "Mike" and started to follow her around, remarking how much he admired her feet – and telling her the sick things he wanted to do with them.

Wyatt faces two counts of misdemeanor harassment, Woodruff told Reuters.

An 83-year-old woman also reported being approached by a man who "took off one of her shoes and began sucking on her toe," the Arkansas Democrat Gazette reported. Wyatt has not been identified as her attacker.

Wyatt was arrested several times throughout the 1990s for his foot fetish.

In 1991, he was busted after telling a convenience store clerk that he wanted to chop off her feet, then suck on her toes while she bled to death.

He was sentenced to four years in prison, authorities said, but only served one.

The "Toe Suck Fairy" had also been busted for pretending to be a podiatrist; he'd fondle women's feet at clothing stores, as well as suck on their toes, cops said.

He received probation, a fine and court-ordered therapy in that case.

Wyatt was arrested again in 1999 after an incident at an Arkansas Walmart and for taking pictures of women's feet.

[NYDN]
Wow … Something's seriously wrong with this guy!!!
All jokes aside though, something really needs to be done with this creep before he turns one of his gory "let me chop off your feet and suck your toes while you bleed to death" fantasies into reality.
Be the first to receive breaking news alerts and more stories like this by subscribing to our mailing list.