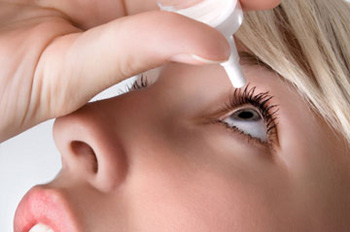 We've heard lots of "roommate horror stories" … but this one right here is just friggin' ridiculous!
A former Fox Valley Technical College student who spiked her roommate's water with eye drops as a prank will spend time in jail — a sentence the judge hopes will serve as a wake-up call.

Winnebago County Judge Barbara Key withheld a sentence Wednesday and placed Luciana Reichel, 22, on probation for 30 months for a felony conviction of placing foreign objects in edibles. Key also ordered the Oshkosh woman to serve 90 days in jail.

While Reichel had no previous criminal record, Key said a lengthy history of lying and manipulation, in addition to her alcohol issues, and the severity of putting eye drops into her roommate's water, were concerning.

"This may seem harsh, but what you did was very serious," Key said. "And you need to understand there are very serious consequences for your behavior and you can't just slide by on this."

According to the criminal complaint, Reichel was a Fox Valley Technical College student who was living in a University of Wisconsin-Oshkosh dormitory with the victim when she placed Visine in her roommate's water bottle on several occasions in October 2010 to make the woman sick.

The roommate told police she went to a doctor complaining of nausea, diarrhea, loss of appetite and fatigue. The doctor was unable to determine the cause of her symptoms.

Reichel told another woman she had spiked her roommate's water with Visine as a prank. That woman told the victim, who called police.

Reichel told police she got the idea from the movie "Wedding Crashers."

Reichel told the court she had a drinking problem at the time the incident occurred, but she has been receiving treatment. She also said she was ready to face the consequences of her actions.

But Key said solely addressing the alcohol issue was not enough. She said Reichel had a history of lying and being manipulative dating back to when she was young and those issues need to be addressed.

Key also ordered Reichel, who noted she would like to pursue a career in nursing, to not hold a job in the health care field while she is on probation.
Wait, so this girl wants to be a NURSE? After pulling a stunt like she did … she shouldn't even be allowed to take care of small animals or children, let alone study to become a nurse!
Be the first to receive breaking news alerts and more stories like this by subscribing to our mailing list.