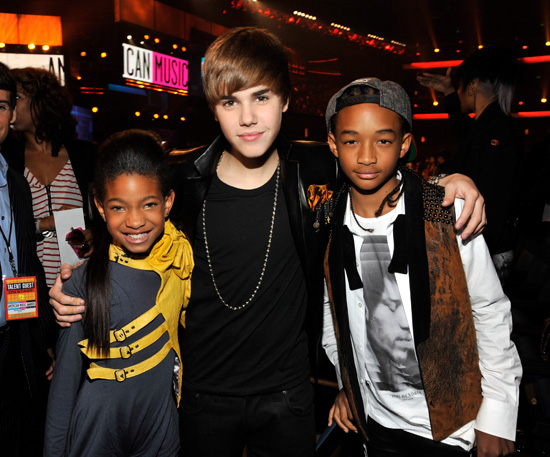 Willow Smith recently popped up on People Magazine's Richest Teens List (even though she technically isn't even a teenager yet) alongside her older brother Jaden. And between the both of them, the pair of Smith kids raked in nearly $10 million last year!
According to the list, Willow, who is only 10 years old, earned $4 million off her hit single "Whip My Hair," while big brother Jaden, at barely 13 years old, pulled in $5 million for his lead role in the movie "The Karate Kid."
Other teen stars who appear on the list include 18-year-old Miley Cyrus, who made over $40 million with concerts, DVDs and TV, actor Angus T. Jones, 17, from "Two and a Half Men," who made over $6 million last year off of "Men" alone, and "Twilight" actor Taylor Lautner, who is 19 and is said to have pulled in somewhere around $16 million for his starring role in the Vampire movie franchise.
It's no surprise that Justin Bieber is at the top of the list with over $50 million put in the bank over the past year. Also noteworthy is the fact that Bieber's girlfriend, Disney actress Selena Gomez, brought in $5 million, making the pair the richest teen couple in Hollywood.
So combined, it looks like a small chunk of young Hollywood made over $100 million last year. WOW!
Be the first to receive breaking news alerts and more stories like this by subscribing to our mailing list.