Just 2 short months ago, Bishop Eddie Long, pastor of Atlanta's New Birth Missionary Baptist Church, reportedly reached an undisclosed financial "out of court" settlement with the four young men who accused him of sexual misconduct.
But now, a 5th accuser, who was not named in the original lawsuit for many visibly obvious reasons, has been revealed, thanks to the investigative reporting of Fox 5 in Atlanta!
The man is an aspiring 22-year-old musician named Centino Kemp, who is currently writing music and working on an R&B/Hip-Hop album that will feature profanity-laced, sexually-charged songs from the perspective of angry, jilted lovers … just like Centino.
According to Fox 5, Centino met Bishop Long years ago when Centino was a student at a Florida college and visited New Birth for the first time. Centino even has the Bishop's name tattooed on his wrist, with the phrase "Never a mistake, Always a lesson" written underneath.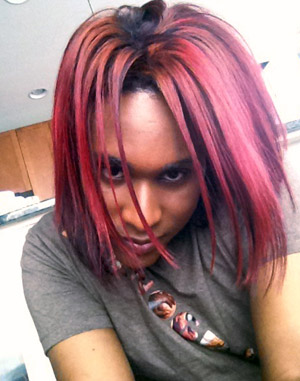 Centino Kemp's involvement in the settlement talks came after he learned about the other four men, who were paid out a total of almost $25,000,000 dollars, according to reports. And though Centino never sued, he did become a part of the final settlement.
Sources close to the situation speculate that Centino played a major role in helping the plaintiffs reach an agreement, because Bishop Eddie Long was said to be VERY uncomfortable with Centino's involement in the case, mainly due to the fact that unlike the other accusers, Centino is an openly gay male. And that cold, hard, fact would have made the Bishop's case crumble like old cookies.
One lawyer familiar with the case told Fox 5 that Centino Kemp was "different from the other young men … one piece of the puzzle that never fit," and he made the case "more difficult."
When asked about Long, Kemp refused to comment, but Long's church members certainly had some words of their own.
"Bishop Long is a man of God," a New Birth Member told Fox 5. "People are trying to tear him down in all kinds of ways. I don't believe the first one and I don't believe him now. I think that's just a scam to bring him down. He's bringing the word out so strong right now. They just trying to bring him down."
Be the first to receive breaking news alerts and more stories like this by subscribing to our mailing list.