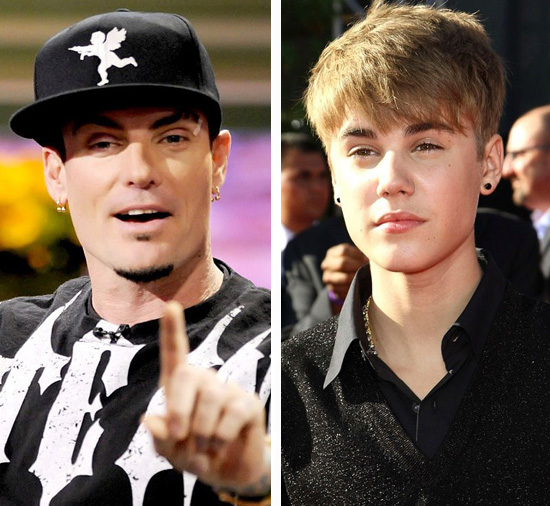 Is Vanilla Ice hating on Justin Bieber? Sure does sound like it!
The "Ice Ice Baby" rapper recently sat down with The Huffington Post and gave his take on the teen pop sensation.
"I mean, I did Ice Ice Baby when I was 16. So I can kind of relate a bit. Sold over a hundred million records. And I had a weekend that lasted about three years, and I didn't know who I was, what's my purpose in life," he said.
Reflecting on his own experience in the music industry, Ice is convinced that the Biebs will be forgotten in years to come.
"So my prediction about Bieber is that he's going to go through one of those weekends that lasts a few years because he's had such success as a child act. You know, then something else new will come along and he'll be forgotten and he can try to put all the pieces back together, so it's going to be entertaining to watch."
Do you think Vanilla Ice has a point or is he just sippin on a big, tall glass of that haterade? Let us know!
Be the first to receive breaking news alerts and more stories like this by subscribing to our mailing list.