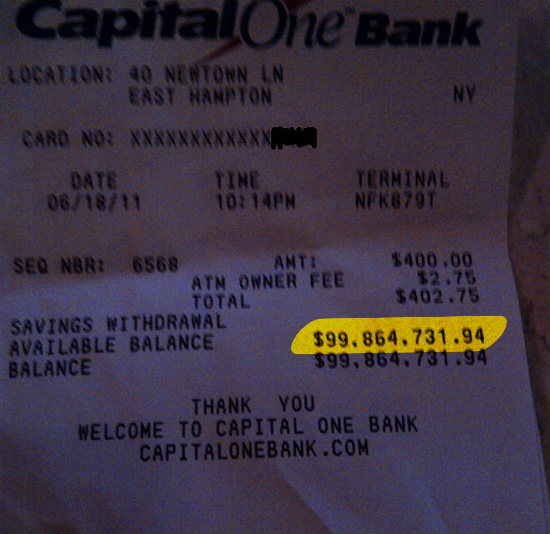 If you have issues with jealousy … do not read this post. If you have issues with anger and/or depression … do not read this post. If you have issues with money … do not read this post. If you have issues with rich people who somehow brag (even without really bragging) about how much money they have … do not read this post.
Now that we've gotten that out of the way … WHAT — THE — F**K?!? You have GOT to be ballin' out of control to have close to $100 million dollars in ONE bank account after withdrawing $400!
Dealbreaker stumbled across this ATM receipt in East Hampton and the rich motherf**ker who used the ATM right before them has almost $100 million in his savings account. Can this even be real? I think we should fine him like $20 million for littering, shouldn't we?

[Gawker]
Find out who this filthy rich mofo is below: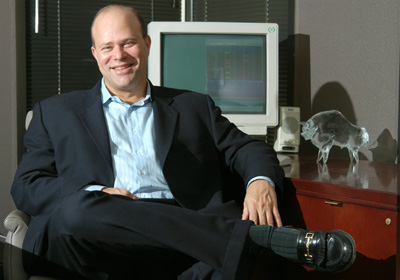 The owner of the $100 million receipt turns out to be Hedge Fund Founder/Manager David Tepper, who rubs his balls for good luck throughout the day, which has helped his company — Appaloosa Management — earn around $7 billion in 2009 ($2.5 billion of which he pocketed himself).
$2.5 billion dollars? No wonder he has a savings account with $100 million in it. Hell … he probably has a few more with the same amount or even more!
Don't you just hate rich people?
Be the first to receive breaking news alerts and more stories like this by subscribing to our mailing list.