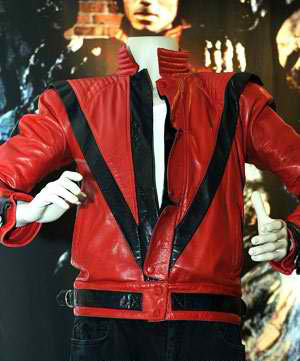 Nearly two years after the untimely death of arguably the most famous man on the planet … the iconic red leather jacket that Michael Jackson wore in his phenomenal hit music video "Thriller" was sold for a whopping $1.8 million dollars!
Milton Verrett, a commodities trader from Austin, Texas, made the purchase — over several times more than its anticipated price tag, which was between $200K and $400K — on June 26th at Julien's Auctions in Beverly Hills.
The iconic fashion piece will be used as a fundraising tool with the proceeds from its tour around the world going to various children's charities.
Verrett described the item of clothing as "among the most recognizable and famous garments of the 20th century."
Watch the legendary "Thriller" music video below: