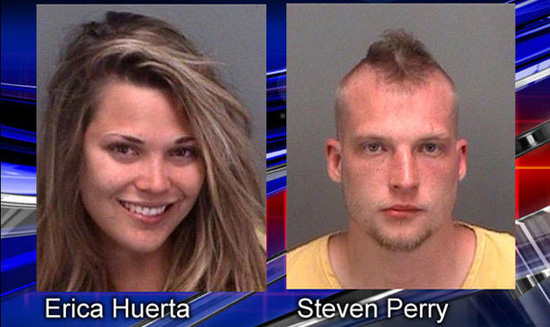 A man and a woman were arrested in Florida for having sex on a popular beach called "Treasure Island." (Perfect name, by the way.)
21-year-old Erica Huerta and her 22-year-old lover Steven Perry were arrested Monday evening (Jun 20) for engaging in "sexual activity for more than a half hour" in front of more than 50 people (including children) on Treasure Island beach at around 7:30 pm, just before sunset. The horny pair were charged with one count of lewd and "lascivious exhibition."
According to the police, alcohol was involved (no sh*t) and bail was set at $10,000 each.
Next time … get a room. Or at least wait until the sun goes down, idiots!
[Source]
Be the first to receive breaking news alerts and more stories like this by subscribing to our mailing list.