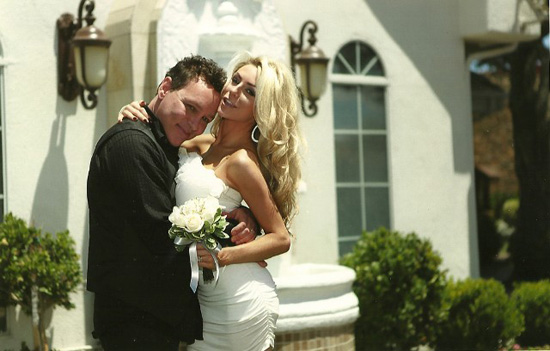 51-year-old "Green Mile" actor Doug Hutchinson proved that "age ain't nothin' but a number" recently by making an aspiring teenage country music singer his bride.
Hutchinson, best known for his roles as corrections officer Percy Wetmore in Stephen King's film adaptation of "The Green Mile," as well as his role as Horace Godspeed in "Lost," tied the knot with 16-year-old Courtney Alexis Stodden a little over a month ago in Las Vegas. He posted the following message on his personal website this week:
"Doug Anthony Hutchison and Courtney Alexis Stodden became husband and wife on Friday May 20th, 2011, at 12 pm in The Little Chapel of Flowers in Las Vegas, Nevada. Mr. and Mrs. Hutchison live together happily ensconced in their Hollywood Hills home with their lil' pups, Everette and Tuna."
What's funny about this whole ordeal, is that Courtney's father Alex Stodden is 47 years old … which is 4 years YOUNGER than his new son-in-law! But believe it or not, both dad AND mom support the strange marriage. Mr. Stodden told Radar Online:
"Every father can only pray to have such a man behind their daughter. Doug is the nicest man I've ever met in my life. Courtney is one of the most level headed girls out there and I'm not just saying that because she's my daughter."
Courtney's mother Krista also told Radar Online: "We are totally supportive of this marriage. Doug is a wonderful man and we love him. They are very much in love and we are so supportive of this."
So supportive, in fact, that she and her husband signed off on the couple to marry, which is required by law in Las Vegas due to their daughter's young age. And for the critics out there questioning the couple's extreme age gap (35 years to be exact), Mrs. Stodden set the record straight, insisting that her daughter was a "virgin" when she got married, and that she is a "good Christian girl."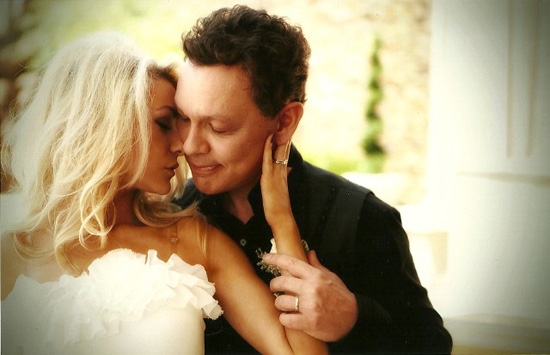 Looking well beyond her 16 years, it seems as though Courtney may have had a little plastic surgery to look more "mature." But Mrs. Stodden insists that her daughter is all real. "She is a beautiful girl. She has real breasts, real lips, she's not plastic," she told Radar.
Also defending their marriage is the bride and groom themselves. "We're aware that our vast age difference is extremely controversial," Doug Hutchinson told E! Online. "But we're very much in love and want to get the message out there that true love can be ageless."
Riiiight … Someone please get a birth certificate because we're having an extremely difficult time believing that this girl is only 16 years old. The whole family, including mom and dad, needs more people. And group therapy. Don't you think?
Be the first to receive breaking news alerts and more stories like this by subscribing to our mailing list.