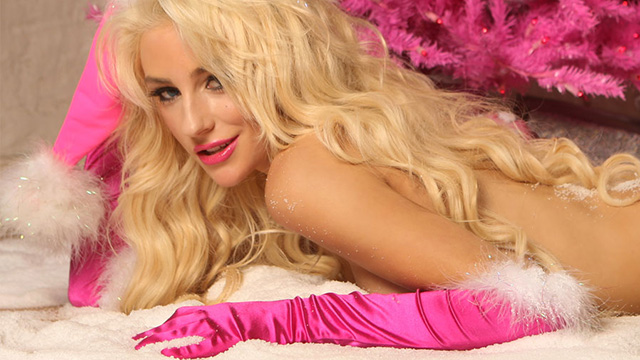 Continuing on her journey to being famous for being famous (hey, somebody's gotta take over when Kim Kardashian gets all old and nasty) America's sweetheart Courtney Stodden wants everyone to know that Farrah Abraham isn't the only one with a "sex tape."
The barely legal reality star, who became famous in 2011 after she married 52-year-old "Green Mile" actor Doug Hutchinson when she was just 16 years old, confirmed to E! News that she too has an X-rated clip.
But before all you pervs out there get your hopes up, Courtney says that her "sex tape" (which she probably considers a "SEXY tape," because she literally think she's the sexiest thing alive) is private.
Stodden, known for advertising her "sexiness" in some of the most ridiculous ways, confirmed to E! that the tape features "just me" and it was shot shortly after she turned 18 last year.
"I turned 18 in August, so you do the math," she said, adding that the tape is neither on her computer nor "out in the media."
"Hackers, don't even go there cause you'll find nothing," she added.
E! pried for more details about her explicit tape, but Courtney declined to reveal any details about it, saying, "I don't want to put any images in people's mind; I'm gonna leave it up to you guys to think what you want."
Whatever girl.
Be the first to receive breaking news alerts and more stories like this by subscribing to our mailing list.