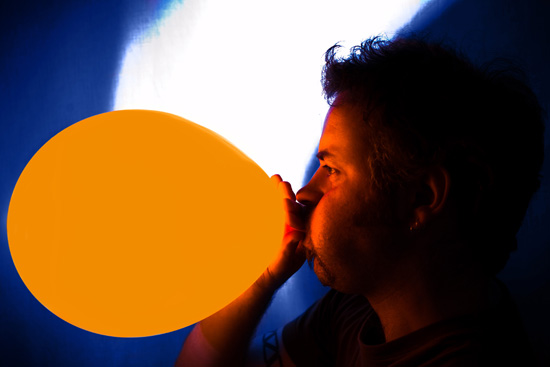 LMAO! We couldn't make this one up even if we tried!
Peep the full story below: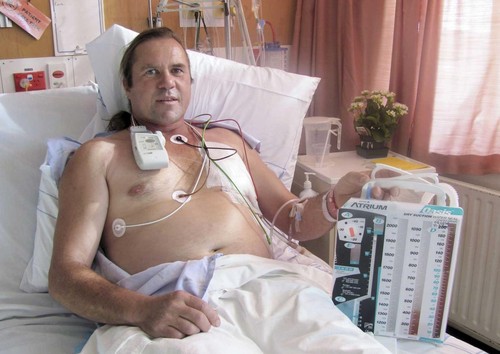 Steven McCormack says he is "lucky to be alive" after the bizarre accident on Saturday landed him in intensive care at a hospital in Whakatane, on the North Island's east coast.

"I felt the air rush into my body and I felt like I was going to explode," he told 3News in New Zealand on Tuesday.

The 48-year-old was at Waiotahi Contractors where he worked, standing on the rigging between his truck and the trailer when he slipped and fell.

He landed on the hose connected to the semi's airbrakes and broke it. The nozzle pierced his left buttocks and air from the tanks pumped into his body at 100 pounds per square inch.

"I was blowing up like a football," he said. "I had no choice but just to lay there, blowing up like a balloon."

The air separated his fat from his muscles, doctors said. It quickly filled his body, inflating his leg, chest and face. The pressure also caused his lungs to fill with fluid and compressed his heart.

"He became more and more distressed, and his whole body… started to swell," said Robbie Petersen, McCormack's boss.

McCormack screamed for help, and co-workers removed him from the nozzle after nearly half of the air in the tank had been pumped into him.

Emergency personnel arrived nearly an hour later, but his condition made helping him difficult.

"They went to put a drip in me, but when they put the needle in, [the air] spit the needle out," he said.

The freak accident left McCormack's skin crackling with air bubbles. Although doctors were able to extract the excess fluids, the truck driver was forced to release the air in the only way possible.

"You can't turn a tap on and let it out," he told 3News. "You just have to burp it out, or fart it out."

McCormack has since recovered, but it took nearly three days for him to return to his normal size.
Glad he's okay, but you've got to admit this hilarious! (LMFAO!)
Be the first to receive breaking news alerts and more stories like this by subscribing to our mailing list.