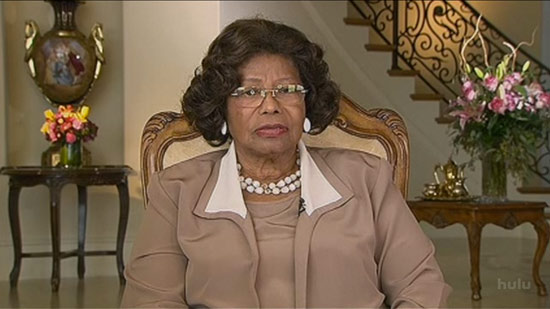 The mother of the late great Michael Jackson adamantly defended her iconic son to Matt Lauer yesterday morning, calling allegations that the pop star molested two different boys "the biggest lie ever told."
Katherine Jackson appeared on "Today" to discuss the case against Dr. Conrad Murray, who is accused of manslaughter in the death of her son. When Matt Lauer asked if there was anything else she wanted to share with the world about Micheal she immediately jumped into the scandal that nearly destroyed Michael's career.
"As far as Michael being a child molester… that's the biggest lie ever been told," she said.

"His lawyers told him he should just pay the money," Katherine said when Lauer asked why Jackson paid off his first accuser. "They thought that just paying the money and shut the people up would be the right thing to do."
Jackson also revealed that Mike didn't want to go along with the payoff, but his legal team insisted. She says Michael told her:
"I didn't want to do it either mother, I wanted to fight it because I knew it wasn't the truth."
Check out footage of the interview below:
Aww! Fighting for her son to the very end — – what a great mommy!
Be the first to receive breaking news alerts and more stories like this by subscribing to our mailing list.