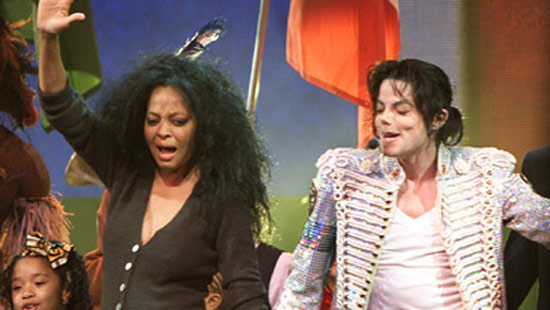 Diva extraordinaire and Motown legend Diana Ross has been confirmed as the next in line to take care of the late, great Michael Jackson's kids if anything should happen to his 81 year old mother Kathryn Jackson.
According to RadarOnline, a source close to the Jackson family revealed that Ross was named in Michael's will to serve as the second guardian of Prince Michael, Paris, and Blanket.
The alleged source went on to say:
"Diana has made no moves whatsoever not fulfill her role that Michael intended for her. Michael didn't trust anyone in his family besides, his mother, to raise the children. Michael loved Diana and chose her for a very specific reason.
Katherine is a very doting, loving grandmother. She just isn't getting any younger and that is why Michael named a second guardian."
The site reports that an informant from Miss Ross's camp has said:
"She will step in if there's an immediate need to do so".
We can see them all right now….one big happy family.
Be the first to receive breaking news alerts and more stories like this by subscribing to our mailing list.