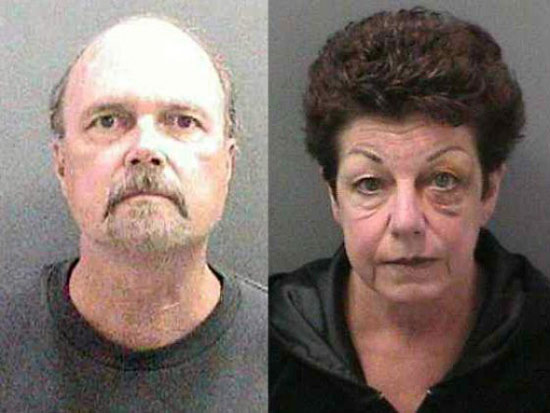 Now this has to blow your mind…
Two married teachers are facing a handful of sex-related charges after having a sexual relationship with a 17-year-old male student. (Where they do that at?)
Read more below:
Two married teachers from Huntington Beach, Calif., face charges of molesting a teenage student.

A release from the Orange County district attorney and Westminster Police Department showed Daniel Alma Shepard, 62, and wife Gay Davidson-Shepard, 59, were charged with multiple felony counts including oral copulation of a minor, sodomy of a person under 18 and contributing to the delinquency of a minor.

Davidson-Shepard was also charged with unlawful sexual intercourse and Shepard with possession of child pornography.

In March 2009, when Davidson-Shepard was a teacher at Mesa View Middle School in Huntington Beach and her husband Daniel Shepard taught at Westminster High School, they allegedly repeatedly invited the 17-year-old victim, a student at Westminster High, to their home, the release said.

They gave him alcohol and food, played board games and watched movies.

In April 2009 they invited the victim to get into a Jacuzzi naked with them and sexually assaulted him for the first time, the release said. Daniel Shepard is accused of sexually assaulting the victim until September 2009 and Gay Davidson-Shepard until December 2009.

The victim, who turned 18 in December 2009, disclosed the alleged assault to his mother in March 2011 and the couple was arrested by Westminster Police April 20.

If convicted, Shepard faces a maximum sentence of five years in state prison. Davidson-Shepard faces a maximum sentence of eight years and four months in state prison.
We're used to hearing about all these freaky female teachers getting it in with their students…but not anything like this! Guess they come in pairs now…..
Be the first to receive breaking news alerts and more stories like this by subscribing to our mailing list.