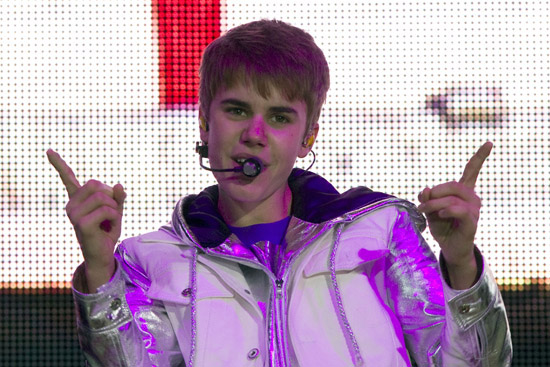 Recession? What recession?
Last week Justin Bieber took a very lucrative trip to the Holy Land of Tel Aviv,Israel to perform for the Jewish Nation for the first time. And according to published reports, the 17-year-old pop sensation was paid a whopping $1 million for his April 14th concert at Hayarkon Park, where Madonna had entertained some 56,000 back in 2009.
And while the frenzy was most certainly felt among Israeli tweens — one girl even came to the concert with a chuppah (the traditional Jewish wedding canopy) in hand — the show wasn't exactly a sellout.
Local authorities estimated that only 17,000 showed up for the 90-minute performance while event producers had the number at 24,000, well below the 35,000 attendees they had hoped to attract.
"They overpaid and did not market it right," says Israeli promoter Shuki Weiss, who declined to bid on Bieber believing it would be a difficult sell. "I think it's important for every artist to come to Israel, but you need to know your crowd."
$1 million dollars for 90 minutes?! Bieber just brought new meaning to the phrase "Baaallllllin!"
Rich bastard.
Be the first to receive breaking news alerts and more stories like this by subscribing to our mailing list.