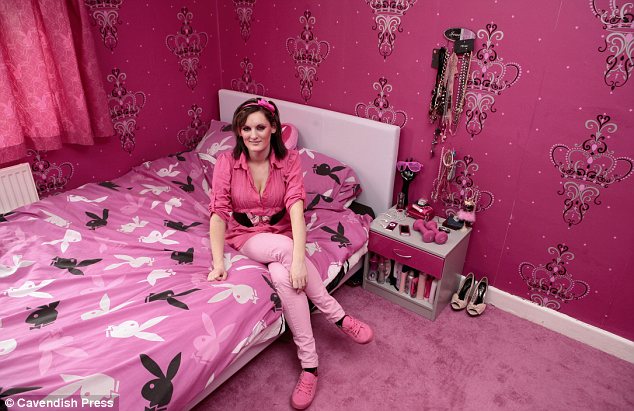 Some people like pink, and some people love pink. But trying to describe the type of infatuation this woman has with the color pink would be damn near impossible!
Her bedroom is pink, her carpet is pink, her wallpaper is pink and her furniture is pink. The 20-year-old woman even wears pink every day, works out with pink weights, listens to a pink iPhone and has a pink cellphone.
And if you thought that was crazy, wait until you hear this: she has 2 daughters AND a boyfriend … and she basically forces them to participate in her mad obsession with the color pink. And not only that, but people tell her she's crazy, but guess what? SHE DOESN'T CARE! Not even one little bit.
"Some people may think that it's a bit much, but I don't care. My friends and family know me surrounded by pink, so they're used to it. I just never get sick of the color and neither do my little girls. I don't know what I'd do if I had a boy though. I don't think I have anything other people would find unusual, but people normally react by saying 'wow, that's a lot of pink.'"
She even buys pink toiletries (perfume, deodorant, lotion, etc.) and cleaning products (bleach, air freshener, window cleaner, etc.) to fit in her wacky color scheme.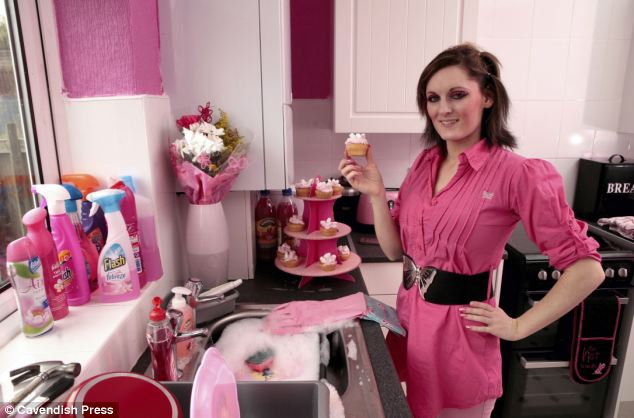 "I buy pink cleaning products as well over others, like pink bleach and that, so maybe that's strange to other people. It's a proper fetish. While some people don't understand, I never get sick of all this pink. [My boyfriend] knows I love it and doesn't criticize."
Love is a powerful thing. But something deep down tells us that if the boyfriend didn't like her thing with the color pink, he would be kicked to the curb with the quickness! So, in other words: we have a feeling this woman likes pink more than her boyfriend (and maybe even her own children, smh).
Be the first to receive breaking news alerts and more stories like this by subscribing to our mailing list.