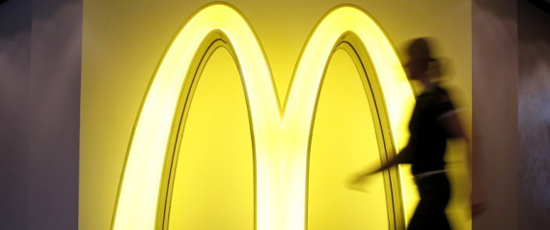 Looking for some extra cash? Then Ronald McDonald wants YOU!
McDonald's and its franchises are looking to hire up to 50,000 new employees nationwide to better staff eateries and serve customers. The company plans to open the doors of its restaurants for applicants at all levels during business hours on Tuesday, April 19th.
Opportunities will include McDonald's franchisees and corporate representatives. The new positions will include a combination of both seasonal and sustaining full-time and part-time positions based on individual restaurant needs.
According to the Huffington Post (via Reuters):
"Our total hires are similar to past years, but the goal of hiring 50,000 people in one day across the U.S. is unique," McDonald's spokeswoman Ashlee Yingling told Reuters.

The April hiring event is preparation for the busy summer months. "But these are not just seasonal jobs. It's a mix of permanent and temporary jobs," Yingling said. She added that McDonald's hourly employees typically make more than minimum wage, often more than $8 per hour.

There are some 14,000 McDonald's restaurants in the United States. Ninety percent of McDonald's U.S. restaurants are run by franchisees, and pay varies by ownership.
Unemployment, no problem!
Be the first to receive breaking news alerts and more stories like this by subscribing to our mailing list.