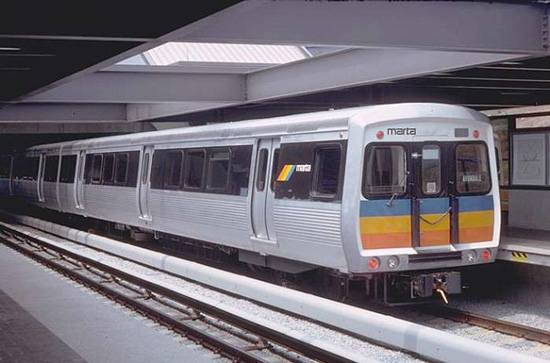 Whoever knew blowing your nose could cause so much trouble….
A man was recently arrested after attacking a police officer for asking him to stop blowing his nose on paper towels from a maintenance cart on a train. (Huh???)
Read more below:
It all started with a man trying to blow his nose. He was using paper towels off of the maintenance cart at the Ashby MARTA station, however, and that's when the police got involved.

Alfred Murphy and another man walked up to one of the maintenance carts at the MARTA station Monday afternoon, according to a police report. Murphy grabbed some paper towels from the cart and began blowing his nose.

A MARTA police officer saw Murphy and told him he couldn't take those paper towels – they didn't belong to him, a police report said. Murphy kept on pulling the paper towels from the cart – and blowing his nose.

The officer again told Murphy to stop. Murphy continued, saying because he paid his MARTA fare, he was entitled to the items on the cart, the police report said.

The officer asked Murphy to leave. Murphy instead went to a MARTA police phone and "began to make incoherent statements about being assaulted and officers trying to kill him," the police report said. The MARTA police officer called for assistance.

Murphy "then became violent and began to struggle while holding on to the telephone receiver," the police report said. He hit one officer in the face, cutting part of his forehead and area under his right eye, the report said. Murphy also punched the other officer in the nose, causing it to bleed, according to the report.

Officers arrested Murphy and discovered he was on probation. He was booked in the Fulton County Jail around 2 a.m. on two charges of battery, obstruction and hindering of a law enforcement officer and criminal trespassing. He remained in the jail Tuesday afternoon.

MARTA spokesman Lyle Harris said the officers did not use excessive force in dealing with Murphy. "The incident in question, which includes charges of battery against a police officer, is a criminal matter that will ultimately be decided in the courts. We haven't received any complaints about the use of excessive force in this case. If we do, we would investigate it thoroughly," he said. "MARTA officers aggressively patrol our stations, facilities and vehicles, and are required to use their best judgment and discretion at all times."
Wow! Some tthings just aren't worth it…
Be the first to receive breaking news alerts and more stories like this by subscribing to our mailing list.