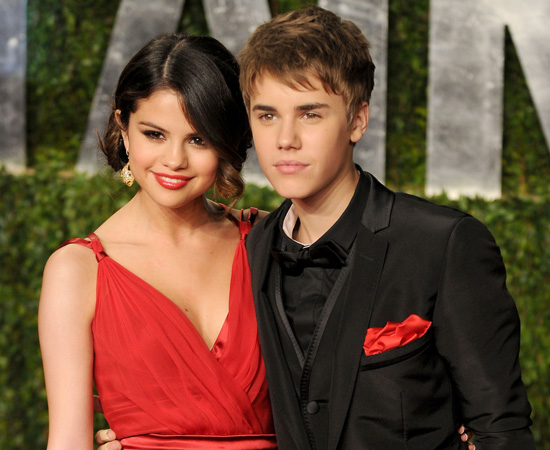 Earlier this week, Selena Gomez, arm candy of teen pop sensation Justin Bieber, stopped by Z100 where she finally confirmed that she and the "Baby" singer are in fact an item. Gomez also spoke on the struggles she now faces because she's the Biebster's girlfriend, and why she sympathizes with the haters.
See what Selena had to say below:
"It's hard," the 18-year-old star said about the haters of her relationship with Justin (via Just Jared). "It hurts, it really does. I don't feel like I'm doing anything wrong," she added. "I've been best friends with him for a very long time. It does hurt my feelings a lot but I try not to focus on it. I have a strong family and great fans."
However, Gomez does know what it feels like to have her teen idol snatched away by another woman.
"But I have to agree with them sometimes," she said. "I loved Jesse McCartney. I was obsessed with him. He dated Katie Cassidy when he was 16 or 17. I hated her, absolutely hated her. I was mortified that he was with Katie and I wanted to be with him. He was my screensaver!"
Selena says she eventually got over her hate for Katie, and even filmed a movie with her former nemesis.
"I just did a movie (Monte Carlo) with Katie Cassidy and she was the nicest person ever."
If Selena knows what's good for her she better watch her back. That "Bieber Fever" ain't no joke! Those little suburban girls are so crazy, they'll leave her floating in a river if they ever catch her slipping…
Your thoughts?
Be the first to receive breaking news alerts and more stories like this by subscribing to our mailing list.