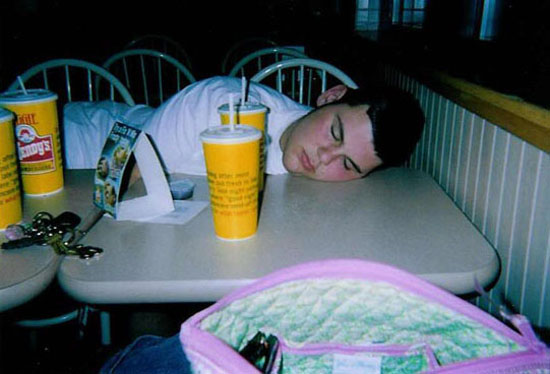 Now this is what we call "parent of the year" material….(Feel the sarcasm in our words)
A married couple recently fell asleep at a table in Wendy's and left their 5 year-old daughter completely unattended in the fast food restaurant. By the time either of them woke up…the child was walking around talking to strangers. Come to find out…they were both high out of their ignorant minds. (C'mon son!)
Read more below:
Police say a husband and wife were found unconscious at a table in a Wendy's restaurant, while their 5-year-old daughter was left wandering around.

Police arrested 28-year-old Keven Haney and his wife, 31-year-old Kristy Haney, on Friday afternoon. According to their arrest reports, the police were called after the pair walked into the Wendy's in the 8500 block of Dixie Highway and passed out. When police arrived, their little girl was found talking to strangers two tables down.

Police say it was very difficult to wake the pair up and they had to shake the couple several times.

When Kristy Haney woke up, officers asked for her ID. She opened her purse, and police say they found a bag of marijuana and a "hose clamp" in plain view inside. They also allegedly found two cut straws, a couple of opana pills and a bottle of diazepam filled with 60 pills.

Both Keven and Kristy Haney were charged with possession of marijuana, possession of drug paraphernalia, possession of controlled substances and endangering the welfare of a minor.
Thank goodness nobody took the little girl or did anything crazy. Liam Neeson couldn't have even saved em on this one!
Thoughts?
Be the first to receive breaking news alerts and more stories like this by subscribing to our mailing list.