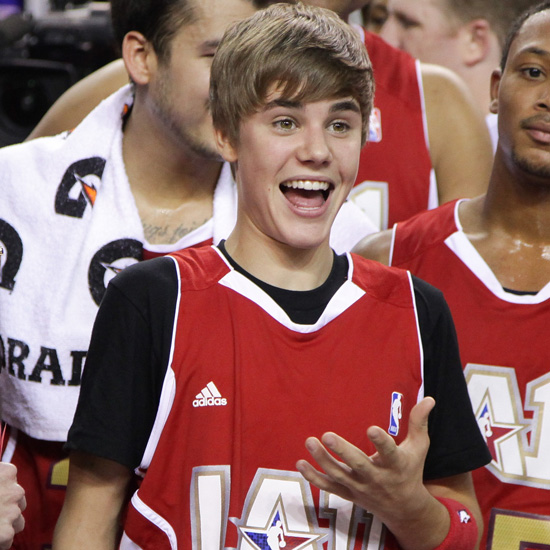 Most men, young AND old, dream of one day entering the gates of the world famous Playboy Mansion, and it looks like teen sensation Justin Bieber is no different!
The 16-year-old ladies man is seeking an invite to the Playboy Mansion, and he wants to bring his dad along, according to an announcement made by Hugh Hefner himself during a recent appearance on CNN's "Piers Morgan Tonight."

After explaining how he had taken his 24-year-old wife-to-be Crystal Harris to see Bieber's new movie "Never Say Never" for Valentine's Day, Hefner told Morgan:
"Today we got news that Justin and his father want to come to the mansion." Hefner's fiancee explained: "I got Bieber fever! We all do. All the playmates. We want to meet him."
With the Biebs being under 18 years old (he turns 17 next month), one has to wonder how he'll do with all those nekkid women running around the house. But the Hef thinks the little guy will do just fine.
"He'll do all right," Hefner said.
We bet he will! That lucky little…
Your thoughts?
Be the first to receive breaking news alerts and more stories like this by subscribing to our mailing list.