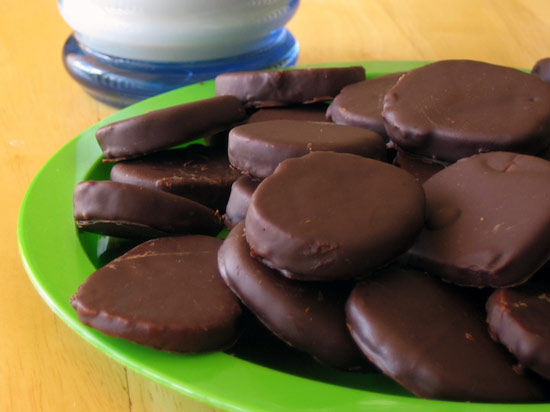 A woman was arrested after she went HAM on her roommate for eating a box of her Thin Mint Girl Scout cookies. Who knew a box of Thin Mints could cause all of this drama?
Read the full story below:
A Naples woman was arrested Sunday after deputies say she attacked her roommate over a box of Thin Mint Girl Scout cookies. Hersha Howard, 31, of 7050 Ambrosia Lane, Apt. #3606, was charged with Aggravated Battery with a Deadly Weapon.

Howard's roommate, Jasmin Wanke, told deputies she was asleep when Howard burst into her bedroom and accused her of eating the cookies. Wanke said she gave them to Howard's kids because they were awake and hungry at 1 a.m., according to a Collier County Sheriff's Office report.

The women began to argue, then Howard reportedly jumped on top of Wanke and struck her in the face. The two continued to fight until Wanke's husband separated them. When Wanke walked out of the bedroom, Howard grabbed a pair of scissors and began chasing and threatening Wanke, the report said.

As women ran down the stairs, Howard reportedly dropped the scissors, picked up a board and struck Wanke. Wanke then ran to the kitchen, where Howard confronted and attacked her again, according to the Sheriff's Office.

During the fight, Howard bit Wanke in the breast and continued to hit her until the two were separated again, the report said. The women ran out of the house, then Howard reportedly picked up a sign and struck Wanke with it several times.

Wanke's husband tackled Howard before deputies arrived and arrested her. She was taken to the Naples Jail Center for booking.
Don't get us wrong…we love us some thin mints too. But taking it that far is a big no-no!
Thoughts?
Be the first to receive breaking news alerts and more stories like this by subscribing to our mailing list.