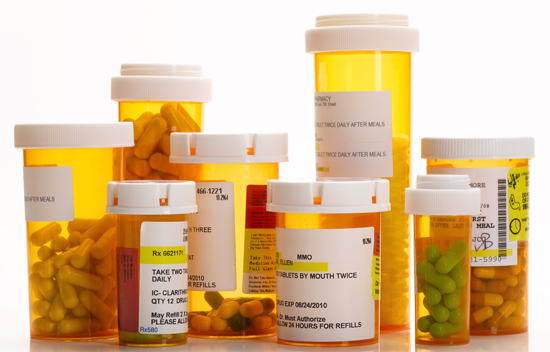 We've heard of drugs having bad side effects….but not like this!!
Read more below:
A 51-year-old married father of two is suing GlaxoSmithKline, saying the pharmaceutical company's drug he took for Parkinson's disease has turned him into a gambling and gay sex addict, Agence France-Presse reported. Didier Jambart, of Nantes, France, began taking Requip (ropinirole) in 2003, which is used to treat Parkinson's disease — a disorder of the nervous system that affects movement, muscle control and balance. Jambart's attorney said his client attempted suicide three times after he lost his family's savings to Internet gambling and stole money for his habit.

Jambart alleges he also became a "compulsive gay sex addict and began exposing himself on the Internet and cross-dressing." Jambart's attorney said these antics led his client to be raped. Jambart stopped taking the drug in 2005, but by that time he had already been demoted from his job and was suffering psychological trauma. He is seeking $610,000 in damages from Glaxo, and his neurologist, whom he says did not accurately warn him about the drug's potential side effects.

Among other label warnings, the National Institutes of Health lists these precautions for the drug Requip, which is also used to treat restless legs syndrome:

• Tell your doctor if you have ever had an urge to gamble that was difficult to control and if you have or have ever had unexpected daytime sleepiness or a sleep disorder other than restless legs syndrome; high or low blood pressure; a psychotic disorder (mental illness that causes abnormal thinking or perceptions); or heart, liver, or kidney disease

• You should know that some people who took medications such as ropinirole developed gambling problems or other intense urges or behaviors that were compulsive or unusual for them, such as increased sexual urges or behaviors. There is not enough information to tell whether the people developed these problems because they took the medication or for other reasons. Call your doctor if you have an urge to gamble that is difficult to control, you have intense urges, or you are unable to control your behavior.

Jambart's attorney said these warnings only appeared on the drug's label in 2006, after his client stopped taking the medicine. Glaxo would not comment to the AFP on the case.
Now this is some PURE CRAZINESS!! We have a feeling this right here is this guy's way of "justifying" his addiction to gambling and gay sex. SMGDH!!!
Thoughts?
Be the first to receive breaking news alerts and more stories like this by subscribing to our mailing list.