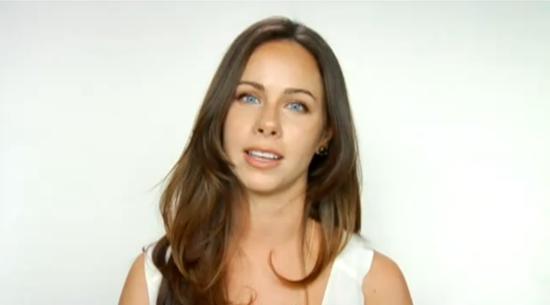 Barbara Bush, daughter of former U.S. President George W. Bush, has officially endorsed gay marriage, making her the latest high-profile Republican affiliate to support making same-sex unions legal. In a video for the Human Rights Campaign released today, the Bush twin proudly states:
"I'm Barbara Bush and I'm a New Yorker for marriage equality. Everyone should have the right to marry the person that they love […] New York is about fairness and equality and everyone should have the right to marry the person that they love. Join us."
Her father's vice-president Dick Cheney was also a long-time supporter of gay marriage, and so is John MCCain's wife Cindy. Barbara's mother Laura Bush has also spoken up about her support for same-sex marriage, telling CNN last year:
"When couples are committed to each other and love each other, they ought to have, I think, the same sorts of rights that everyone has."
On the other hand, Barbara's father George has always been against gay marriage and even proposed constitutional amendments in an attempt to ban it while he was in office from 2001 to 2009.
Check out Barbara Bush officially endorsing gay marriage in a viral video campaign below:
Be the first to receive breaking news alerts and more stories like this by subscribing to our mailing list.