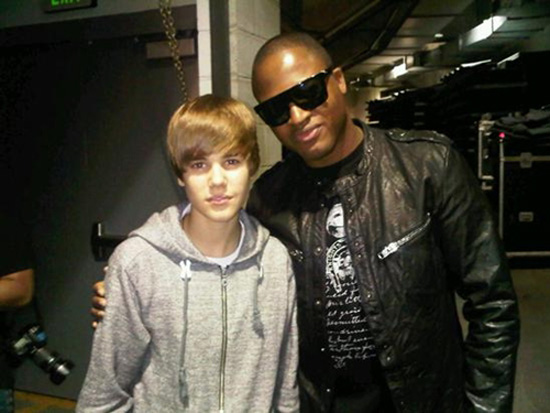 Taio Cruz is writing new music for Justin Bieber's next album, and the "Dynamite" singer says that a job like that comes with a ton of pressure, seeing as he doesn't want to disappoint Bieber's "angry little 12-year-old" fans.
Speaking with MTV News, Cruz said:
"Yes, I am [writing for Justin]. I was just recently asked to work for Justin Bieber, so that should be good. Yeah, he is a big deal," Cruz added. "I don't want to disappoint his fans — they can be angry little 12-year-olds. He's fun. He's young, so we'll keep it in the right arena; just fun, young pop music.

"Sometimes the label or someone or management will ask me to write something specifically and they'll give me a few topics, a few things to focus on, and then we come up with ideas," Cruz said, explaining how he was picked for the job. (Source)
Justin Bieber's next album is due for release in Q4 2011.
Your thoughts?
Be the first to receive breaking news alerts and more stories like this by subscribing to our mailing list.