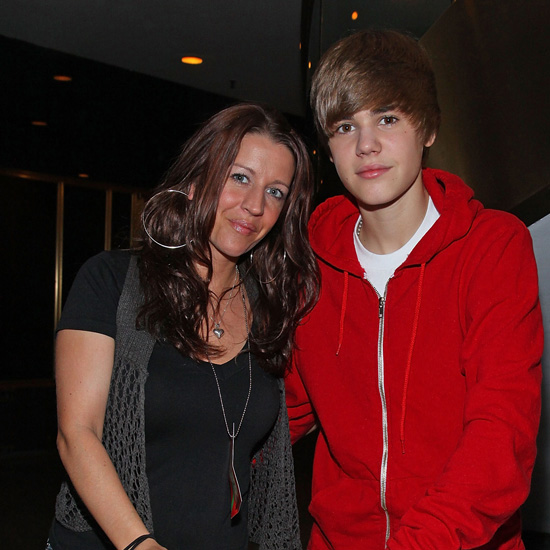 Justin Bieber may be a 16-year-old Pop superstar, but just like any teenager, he still gets his phone privileges taken away!
In a recent interview with Radio 1's Fearne Cotton, Justin talked about how much he loves his mom and is thankful that she is so supportive of his career, but sometimes he just needs a "break" from her, especially after she took his cell phone and canceled his phone plan recently.
"Mom travels with me. We argue yes, I think every parent and son argue, but I love my mom. I think it's good she travels with me but sometimes I need a break because I'm with her 24/7, but I love her, I like being with her.

"The other day she cancelled my phone plan. We got into an argument about something stupid, and she was like, 'Give me the phone', and I was like, 'No', so she just went and cancelled it."

Bieber added: "If Usher wants to get in touch with me? Then it's tough."
Wow! It's crazy how you can feel like you're on top of the world, then mom brings you right back down to reality by doing something as simple as taking your cell phone away, smh… At least now he knows to keep a secret, back-up phone on him just in case (LOL).
Be the first to receive breaking news alerts and more stories like this by subscribing to our mailing list.