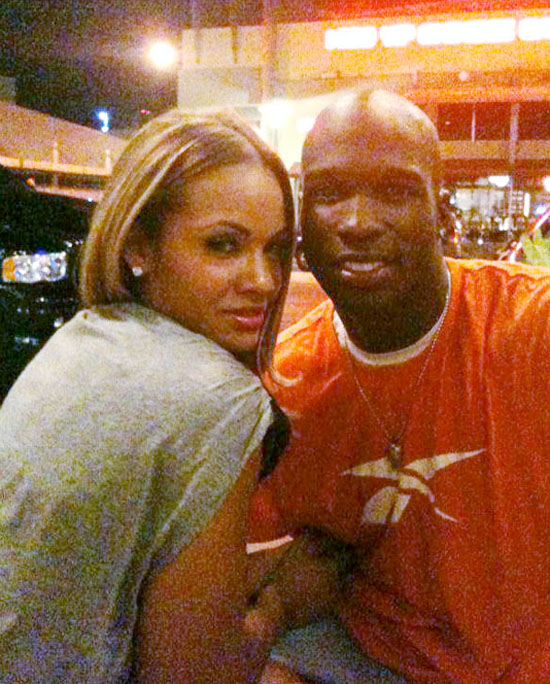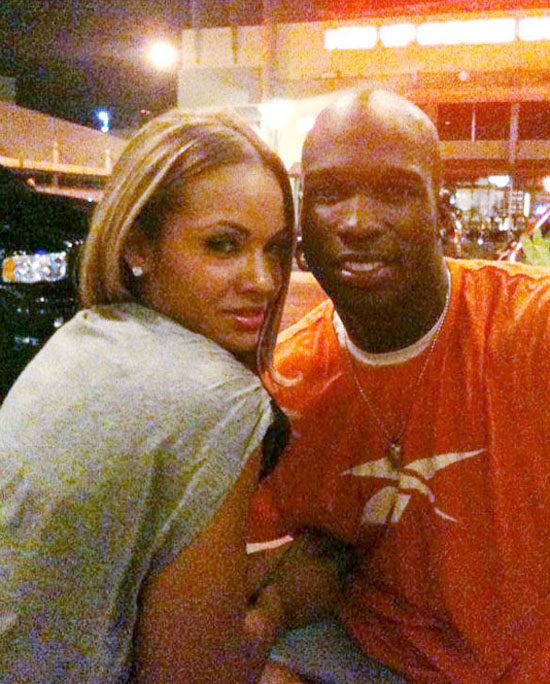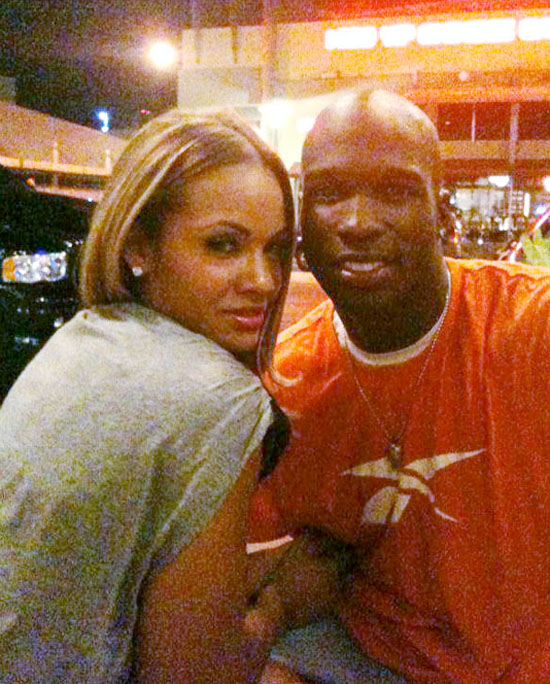 Chad Ochocinco has confirmed that he and Evelyn Lozada are getting married!
The Cincinnati Bengals wide receiver told Ryan Seacrest this morning on KIIS FM that his player days are over.
"Yeah, man … It's time for me to sit down. Enough is enough. I'm 32, you know, my days are over."
Chad also went on to add that his fiance is everything he's been looking for in a person……..and that the two may have a couple of kids in the future.
"You know how you deal with this person, that person, but you can't ever find everything in one individual?" Chad asked Ryan Seacrest.  I think I found everything I've been looking for in one person. [She's] everything I've been missing. … Maybe [we'll have a couple babies. You never know what'll happen."
Congrats Chad and Ev…..hopefully you guys won't be a typical celeb couple. You know, the ones that meet, have sex with each other for a few weeks, then decide "Hey, let's get married and have kids" only to end up divorcing a few months later. Don't end up like that.
Be the first to receive breaking news alerts and more stories like this by subscribing to our mailing list.