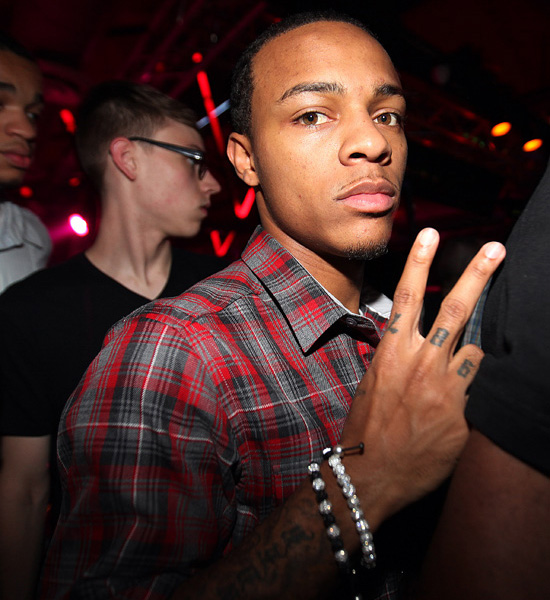 Earlier this week, former B2K member Raz B made an appearance on Charlamagne The God's Sirius XM Satellite Radio show to continue his "molestation promo tour," and talked about (you guessed it) how he was allegedly sexually abused by his former mentors Chris Stokes and Marques Houston.
But this time around, Bow Wow's name got thrown into the mix…..and let's just say the rapper wasn't too happy about that!
The full story is below…
During the interview, Charlemagne's co-host Lee brought up Bow Wow's name, implying that he too may have been involved in the alleged sexual abuse.
"There were rumors allegedly that [former B2K member] Fizz was with Bow Wow," Lee said on the air, to which Raz B responded: "Bow Wow used to always come over to the house in Diamond Bar. I've always seen some weird sh*t before. Trust Me."
Shortly after the interview aired, Bow Wow talked to our friends over at VIBE.com to clear his name and to let people know that he isn't down with "all that funny sh*t"
"I don't know Raz at all. The only thing that I was ever affiliated with him was by the Scream tour. But all that funny sh*t he poppin' needs to be left over there. I'm over here just trying to do me," Bow Wow told VIBE while on a press run in New York City. "We were never even labelmates or anything. Maybe because my video is out, n*ggas feel like they got to eat off my name or try to become relevant.

"I get way to much play for him to be saying that stupid shit. It's weak, period. Why every time I try to stay out of shit niggas be putting my name in their mouth. I don't know what they got going on over there," Bow Wow added. "I always heard shit but I was just as shocked as everyone else when everything came out. Basically, don't drag my name in nothing. Raz can't even contact me because they don't have my numbers. See, I don't want to talk to him or waste my time."
Sounds like Bow Wow is pissed! And within good reason too. Raz B needs to keep other folks' names out his mouth!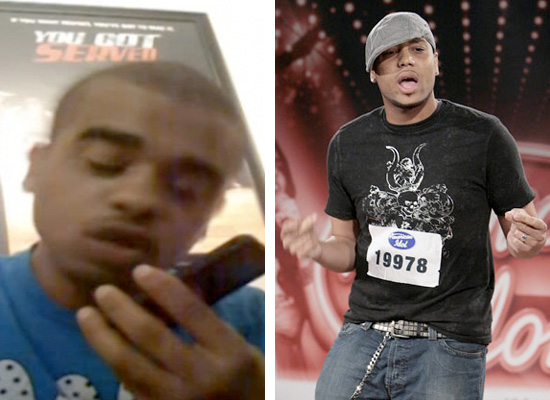 Meanwhile, it sounds like Quindon Tarver wants Raz B to keep his name out of his mouth as well. Last month, Raz broadcasted two very private (and very graphically detailed) phone conversations between himself and Quindon (a former TUG artist who says he too was sexually abused by Chris Stokes & Marquess Houston) all over the Internet.
But get this….Raz apparently didn't let Quindon know he was putting his business on front street like that (i.e. recording the convos and posting them to WorldStarHipHop). And Quindon tells VIBE that he's put all of that stuff behind him and is ready to move on. Check out his statement below:
In regards to the videos leaked over the net recently by DeMario "Raz B" Thornton, I would like to first start off by saying that it was never intentional, on my part, for that conversation to have been made public. I had no clue our conversation was being recorded, nor did I know it would wound up on the internet. I was under the impression that Raz B and myself were having a private conversation, nothing more or less.

In 2008, I spoke in-depth to VIBE magazine regarding the painful experiences in my past while under Chris Stokes label. I had no intentions of making public discussion of the incident since that story. I have also cooperated with law enforcement since the incident, and have absolutely given the situation completely over to God. It was never my intention to attract negative publicity for any of the parties involved. As far as the "scandal" goes, I am done with it. I'm busy in the studio working on new music, and my God-given gift is what will make room for me.

I truly appreciate the tremendous outpour of support and love I've been receiving lately, but it is not my intention to harm or humiliate anyone. As I've stated before, my past is the past and that's where I'm going to leave it. It's now in God's hands, and He'll handle the matter accordingly.
Looks like Raz B is alone in all of this. He really needs to give it up, no one's listening to his crazy a** anymore!! He needs some serious "help" and the way he's going about getting it is all wrong. Someone should tap him on the shoulder and fill him in.
Be the first to receive breaking news alerts and more stories like this by subscribing to our mailing list.