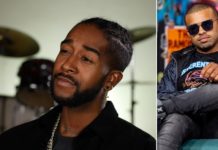 While Raz-B's B2K bandmates have previously denied allegations that he was molested by their former manager Chris Stokes, Omarion now believes there may be some truth to matter after witnessing Raz's behavior during their reunion tour earlier this year.
Earlier this week, former B2K member Raz B made an appearance on Charlamagne The God's Sirius XM Satellite Radio show to continue his "molestation...
In this recently released video, former B2K member Raz B has a phone conversation with Quindon Tarver, another singer who claims to have been...