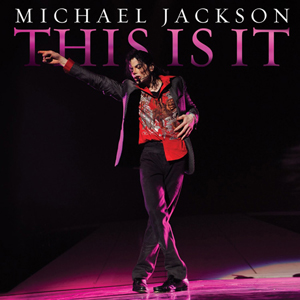 Michael Jackson never made the Forbes list of highest-earning celebrities while he was living, but now that he's no longer with us and making more money than ever, the King of Pop is being recognized as the highest-earning dead celebrity.
The hit maker has earned nearly $300 million since his June 2009 death earning him a top spot on Forbes' Top Earning Dead Celebrities list.
Other dead celebs on the list of 12 include Elvis Presley, John Lennon, Jimi Hendrix, Dr. Seuss, Lord of the Rings author J.R.R. Tolkein, Albert Einstein and more.
Click below to check out the full list…
1. Michael Jackson – $275 million
2. Elvis Presley – $60 million
3. J. R. R. Tolkein – $50 million
4. Charles Schultz – $33 million
5. John Lennon – $17 million
6. Stieg Larsson – $15 million
7. Dr Seuss – $11 million
8. Albert Einstein – $10 million
9. George Steinbrenner – $8 million
10. Richard Rogers – $7 million
11. Jimi Hendrix and Steve McQueen – $6 million each
12. Aaron Spelling – $5 million
Be the first to receive breaking news alerts and more stories like this by subscribing to our mailing list.